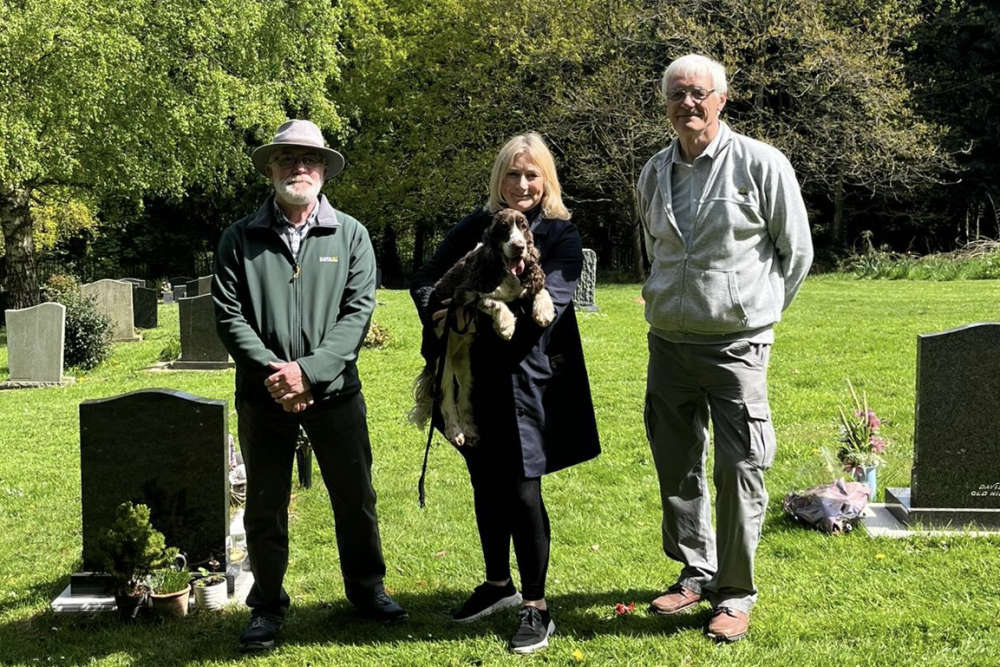 Stourbridge MP, Suzanne Webb has visited a community service scheme where offenders undertake work instead of a prison sentence.
Ms Webb went to St Mary's Church in Oldswinford to meet with the manager of the Community Payback project, Martin Walton; church warden Tony Tatford and work supervisor Ian Hodgekins.
Offenders given community service are allowed a variety of options such as working in charity shops or maintenance work in places like the church.
Martin and Ian both talked about how appreciative most offenders are to have the opportunity to do Community Payback rather than going to prison and reoffending rates remain low.
The scheme gives slots each day for offenders to choose from and they can pick and choose what works best to fit around their work schedule if they are employed.
Tony explained the church has really benefited from Community Payback with those sentenced to it doing a great deal of work in the grounds. Suzanne said:
"It was really important I visited this scheme to see first-hand how it is working and the good it is doing for our community and for those who have done wrong.
"I spoke to one offender who told me how happy he was to have this opportunity as it helped him realise the mistake he made in the past, without having serious repercussions of serving a prison sentence.
"I firmly believe that prison is an effective punishment and it helps keep us safe by taking offenders off the streets but it is also not the most appropriate punishment in some cases.
"Giving something back following committing a crime is a positive. Many who undertake it work very hard and they must complete it around work and family commitments or they face further punishment.
"It is not a soft option either for many who struggle to integrate into society and lack discipline but, crucially, it is also ensuring fewer reoffend and that is a big plus.
"Many thanks to Martin, Ian and Tony for allowing me to visit and see the scheme in action. I hope to be kept updated on it in the future."