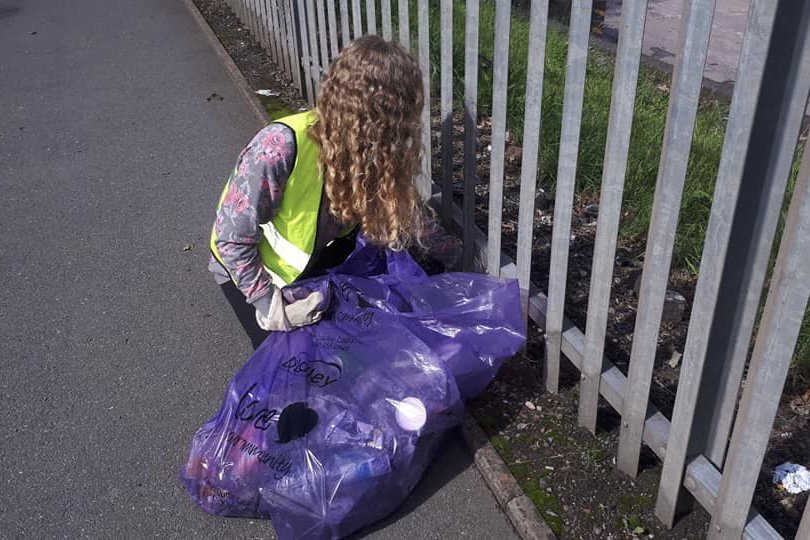 Laura Thomas, a student at the University of the West of England in Bristol, has taken part in a sponsored litter-pick to raise funds for Woodgate Valley Urban Farm.
Miss Thomas, who has been a volunteer at both Bristol Zoo and Woodgate Valley has raised £1,000 towards helping these two charities recover from the effects of the Covid-19 pandemic. Laura said:
"I chose Woodgate Valley Urban Farm because of the valuable ways in which they provide for the local community. The farm is enjoyed by many of the residents of Quinton, Halesowen, Frankley and other neighbouring areas.
"They aim to promote farming and gardening and provides green space, a great community atmosphere and volunteering and work experience opportunities to help people gain valuable life skills.
I have been litter-picking in Halesowen, near Birmingham and in Bristol, where I am studying for my degree. I have chosen litter-picking because litter negatively impacts our environment and its wildlife - causing harm to aquatic ecosystems and wildlife that chance upon it.
"Our ecosystems here in Halesowen, Bristol, the rest of Britain and around the world are vital for human survival as they provide many ecosystem services such as pollination, fuel, food, medication, ecotourism and recreation. It is therefore important that we all do our part to help look after them."
Woodgate Valley Urban Farm is a charity which relies solely on the public for their income. If you would like to support them, you can donate at justgiving.com.