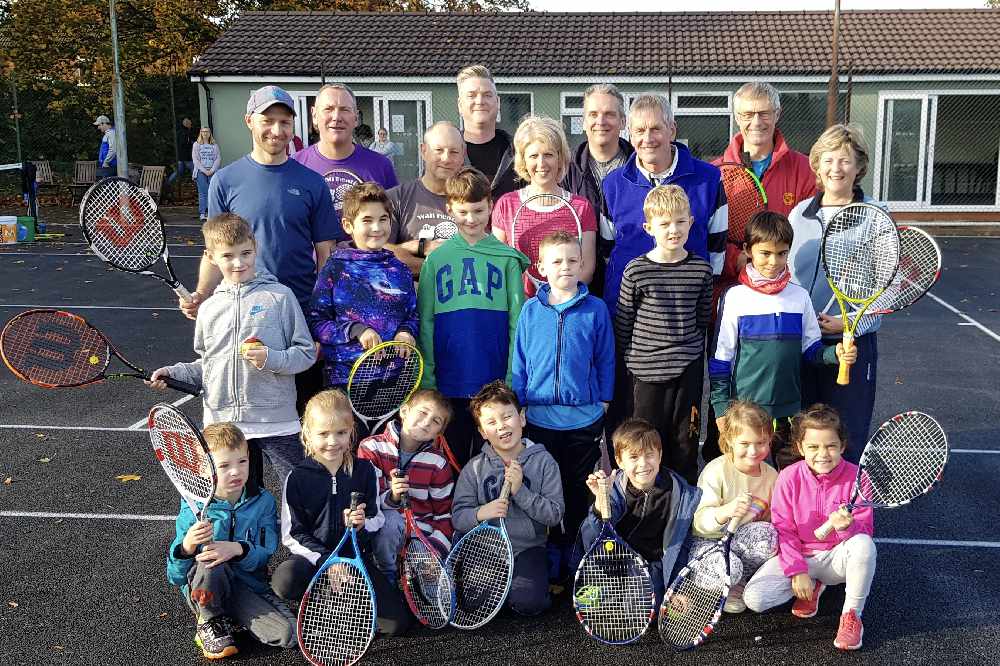 A Dudley borough tennis club has undergone a major revamp and now boasts newly refurbished courts thanks to external grant funding.
Wall Heath Tennis Club, situated in the centre of Wall Heath, on Enville Road, has undergone a complete transformation in the last five years.
Starting with a brand new clubhouse in 2015 and a disabled access pathway in 2017, the club has now had all four courts resurfaced thanks to grants from Sport England (£25,000) and Ibstock Enovert (£18,000).
After the courts had begun to deteriorate to an unacceptable playing standard the club's committee realised that, without new courts, the club could potentially fold. With so many people using the facility including; long standing and new members, many children attending coaching and holiday camps, LTA Tennis For Kids, local schools, other competing clubs, Dudley Age UK participants and patients from Bushey Fields as well as fund raising events for mental health, committee members began to look at how the club could be saved.
With its strong support of tennis for all in the community the club applied to Sport England and Ibstock Enovert for grants. After many hours of meetings and support from Councillor Dave Tyler, Blount Hemmings Solicitors, Dudley Council, Hickory's and Helping Hands, the committee received the fantastic news that their applications had been successful.
Work began on the courts in September and has now been completed to a very high standard to the delight of its members. Adrian Hyde, Chair and Head Coach, said:
"This marks a new era for the club in which it can confidently build on the successes of recent and past years. I would like to pay tribute to those on the committee who have worked tirelessly to make this happen and to the above mentioned people and groups.
"They have all helped create a legacy for the community in which everyone is welcome to enjoy the game of tennis and its associated benefits of health, social interaction, competition and just having fun."
In the Spring of next year the courts will be painted to enhance the appearance and the club will hold an opening ceremony as well as its annual open day for anyone wishing to try the game at this small and friendly club.
For those who can't wait, you can visit wallheathtennisclub.co.uk where you can find details of what the club has to offer and contacts.