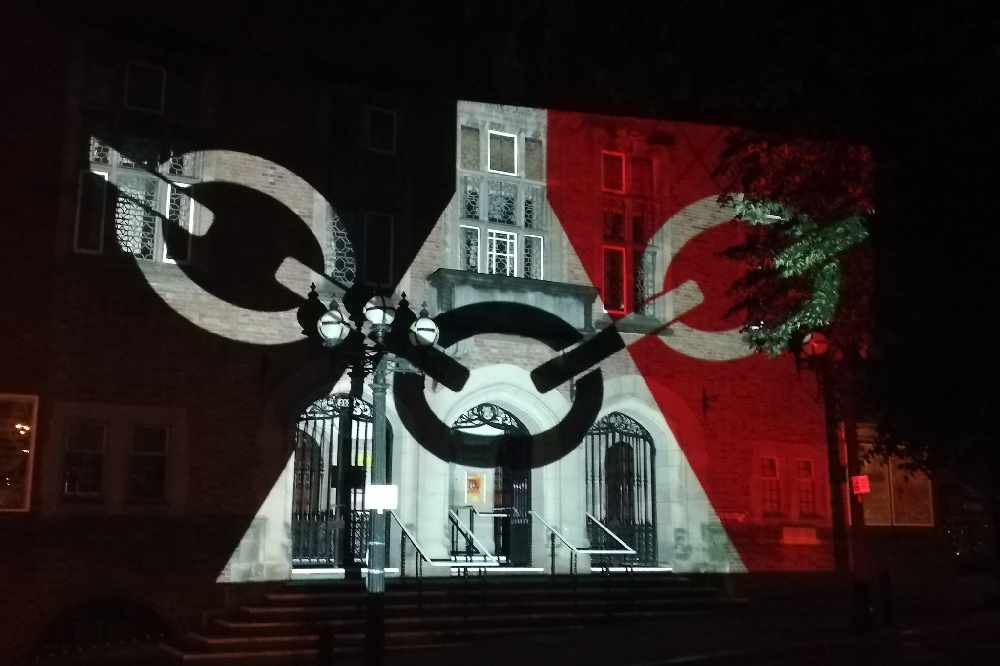 A huge image of the Black Country flag will be beamed onto the walls of Dudley Town Hall tonight to finish Black Country Day with a bang.
The St James's Road venue will be lit up in the distinctive red, white and black on Tuesday night and eye-catching pictures have been released showing how it will look.
It will round off a day of celebrations which will also include an event in Halesowen town centre this afternoon. Councillor David Stanley, the Mayor of Dudley, said:
"The Black Country flag has become a symbol of unity and great pride for people across our borough. It has been seen at major sporting events locally and abroad and has done more than anything in recent times to put us on the national and international map, as well as bringing communities together to celebrate our culture.

"It will look absolutely fantastic beamed onto the walls of the town hall, and be a fitting way to round off a day of celebration of who we are and where we come from."

A number of events are normally run throughout July as part of the Black Country Festival, with Black Country Day taking place on July 14th. Dudley Council was gearing up for a series of events and activities, but the coronavirus pandemic has meant the annual festival has had to run differently.
Instead, using the hashtag #BCFestivalOnline, a series of videos and images will be shared online via the council's social media channels to mark the special month.