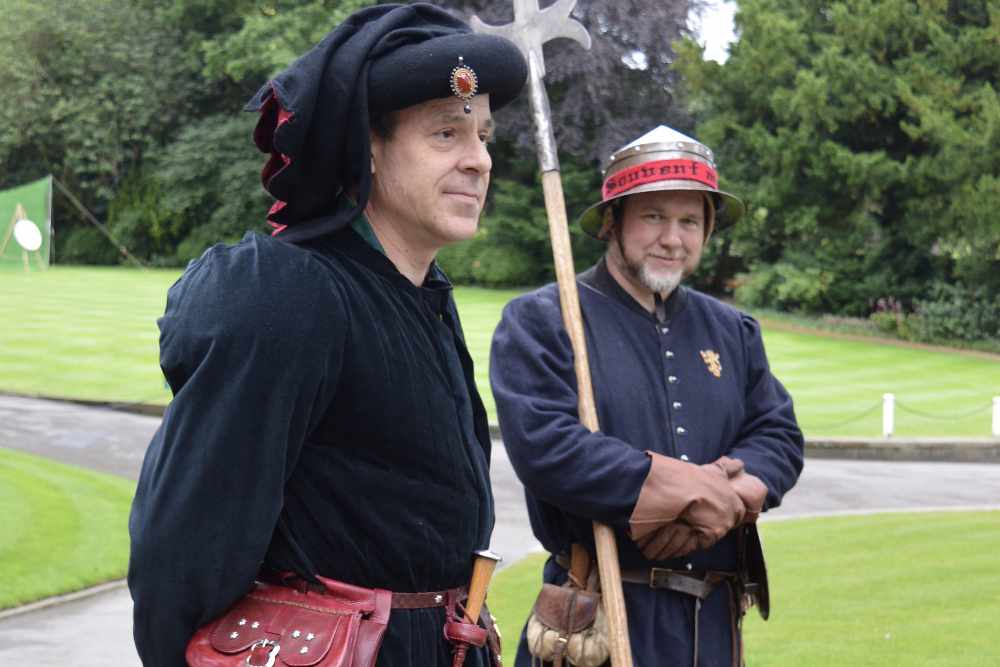 Sandwell Museums are preparing to travel back to 1469 next weekend as they welcome Buckingham's Retinue re-enactment group.
The group will bring this fantastic medieval building to life as it would have been in the late medieval period. Jane Hanney-Martin, Museum Services Manager, said:
"The year is 1469 when Bromwich Manor is the property of William Frebody. His Lord is Sir Maurice Berkeley 3rd Baronet who holds Weoley Castle in Birmingham and on this weekend he is paying a visit to West Bromwich so the household is out to impress!"
Visitors will be able to enjoy costumed characters, knights and ladies, demonstrations of archery, weaponry and medieval fire power. Enjoy medieval music and dance and even join in if they want to, see food preparation in the kitchen, and the lord served at the top table as well as learn what the servants eat, learn about medieval hunting and see medieval textile crafts and more.
Young visitors can join the knights' school and learn how to become a medieval warrior as well as play medieval games or our Manor House trail and enjoy our craft activities so they can make something to take home.
The Manor House Museum is often full of modern day community and family activities but this is a great opportunity to see this fantastic and important historic building brought to life as it would have been 600 years ago, showing how Sandwell's history goes back much further than the Industrial Age.
Entrance to the event is £1 per person (not for under 2s) and there is free parking on site. For full details and timings of activities visit sandwell.gov.uk.