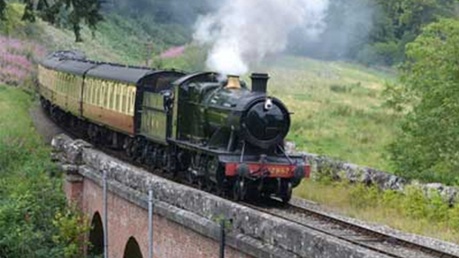 Bosses have announced a Black Friday deal that will be a must-have for everyone who loves heritage rail and wants to enjoy great days out.
From as little as £22 a year, visitors can become an SVR Member, unlocking an exclusive package of benefits and discounts.
The Black Friday deal extends throughout December and includes a complimentary £10 voucher, valid at any of the railway's retail or catering outlets. The offer applies not only to new Members but also to those renewing their membership. Michael Dunn, head of visitor experience said:
"It's a fantastic opportunity to make the most of our exciting offering. As well as the £10 voucher, you'll get so much more when you become a member or renew in December.
"You'll unlock discounts on all regular services and at some special events such as our steam and diesel galas, receive 10% off in our refreshment rooms and retail stores.
"Plus you'll get an expertly-curated quarterly magazine and the chance to go behind the scenes during our annual Members' weekend."
The railway also confirmed that it will be ceasing the current Loyalty Pass scheme at the end of this year, and encouraging pass holders to become Members instead. Michael added:
"We're aware that the Covid-19 pandemic and other operating factors meant that Loyalty Pass holders haven't always been able to claim their full 12 months of benefit.
"By becoming a Member instead, you'll enjoy exclusive discounts and access to the SVR in a more affordable way, without having to make a significant upfront payment, as in the past.
"We think this will make the ideal Christmas present for anyone who loves the SVR, and it even opens up the possibility of becoming a working volunteer for those who want to get more deeply involved. It really will help preserve an important part of Britain's heritage for the future."
Becoming a member is simple and quick at svr.co.uk.