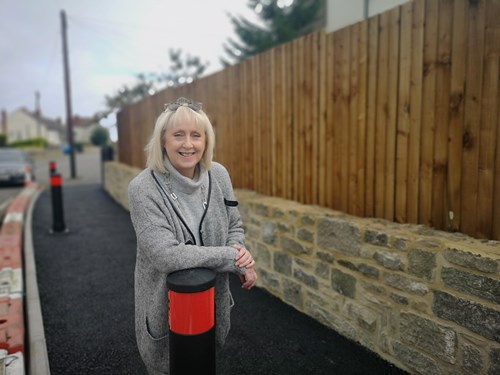 Key works to widen a section of Vale Street near Gornal's historic Ruiton Windmill are nearing completion.
The six-week programme has seen Vale Street widened to provide a new footpath for pedestrians to walk safely without having to step into the road.
A new car park including two disabled parking bays and access ramp is also being created as part of the work to improve pedestrian access to the Mill – a move which council bosses hope will preserve the landmark for future generations. Councillor Karen Shakespeare, cabinet member for environmental, highways and street services, said:
"As a council we are always keen to listen to our residents, and this was something people in Vale Street and the local area wanted us to do to make the road safer.
"Uniquely, it has been completed by dismantling and rebuilding the existing Gornal stone wall using traditional craftsmen and lime mortar. This has all been made possible by the generosity of an adjacent land owner.
"We're aware there have also been concerns raised about the width of the road, but it was decided after consultation with residents that would stay the same to deter speeding drivers and possible additional volumes of traffic.
"It's a very positive and aesthetically pleasing piece of work that makes Vale Street safer for pedestrians. It will also hopefully help us protect Ruiton Mill for local people, visitors and future generations."