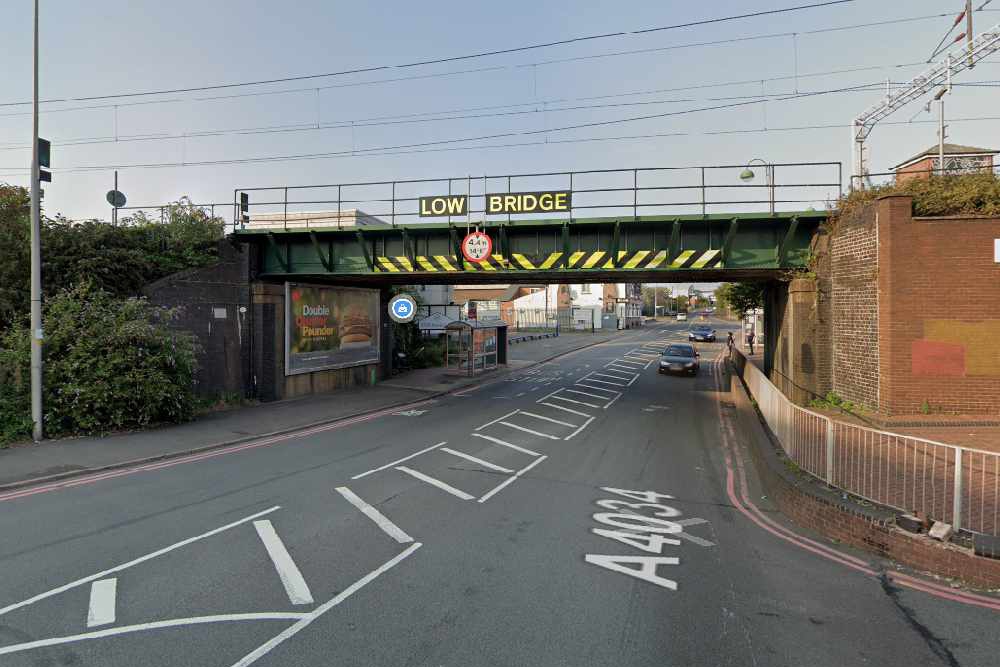 Drivers of large vehicles are being warned about a change to the height restriction on a railway bridge between Oldbury and West Bromwich.
The bridge on the A4034 Bromford Road, near to Sandwell and Dudley train station, will have its height restriction reduced to 4 metres from December 1st 2020.

The Traffic Regulation Order setting the new height limit will reduce the number of tall vehicles that attempt to drive underneath the bridge and end up hitting and damaging it.

The bridge, which carries the West Coast mainline linking London and Scotland, is one of the most often hit by vehicles in the UK – with 57 incidents since 2017. The bridge was hit 24 times in the year to March 2020 - the second highest number of incidents in Britain. Each bridge strike means the road and rail line have to be closed while safety checks are done to ensure the rail line has not been damaged.

Haulage companies and other users of large vehicles are being warned that they must not drive under the bridge if their vehicle is taller than four metres and they should find another route. Sandwell Council's cabinet member for sustainable transport Councillor Jackie Taylor said:
"We are hoping that by reducing the height limit, this will reduce the number of tall vehicles that attempt to drive underneath the bridge without the extra clearance needed to allow for the dip in the road.

"The issue we have is that very tall, very long vehicles can end up hitting the bridge as they travel into the dip under the bridge and up the slope on the other side. The front of the vehicle rises out of the dip before the back of the vehicle has reached the low point

"A serious bridge strike could seriously damage the bridge – as well as the potential for causing an accident that could lead to a driver or road users being injured. We don't want to see this happen, so we're doing everything we can to avoid this."
New signage will be installed on the bridge and its approaches warning drivers of the change.