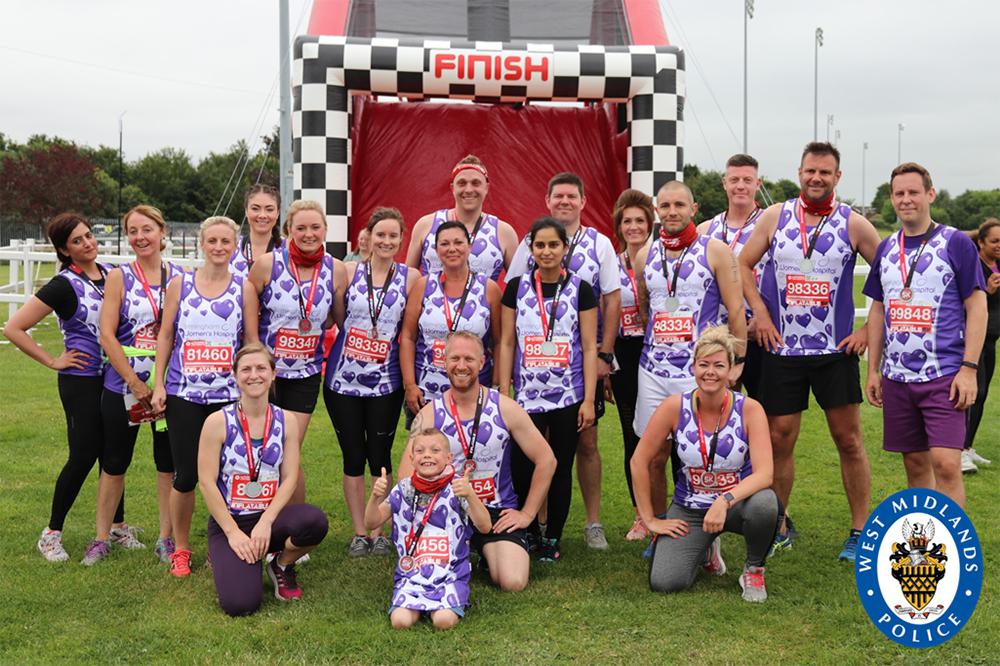 A group of selfless officers are taking on a series of challenges in order to raise more than £20k for Birmingham Women's Hospital Charity's Woodland House Appeal.
The hospital is one of only two dedicated women's hospitals in the UK, and wants to build a specialist unit for people who've lost a baby through miscarriage, stillbirth or neonatal death, and Dudley and Sandwell's public protection unit have made it their mission to help.
The dedicated team, who've dubbed themselves the 'WMP Warriors', set themselves a £10k challenge in 2019. But despite completing a 5k obstacle course, summer and Halloween cake sales and an autumn ball and dinner, they fell short of the total by £1,532, and are even more determined to succeed in 2020.
They have an exciting line-up full of events and challenges, including a black tie ball at Edgbaston Cricket Ground in October and a dodgeball tournament in June. All of the money raised in 2019 and 2020 will be donated to Birmingham Women's Hospital Charity in order to make Woodland House a reality.
The hospital cares for more than 2,000 grieving mums and dads who've lost a baby each year. Woodland House will be a purpose-built bereavement centre, situated away from the main hospital, where grieving families can spend time together in safe and serene surroundings before they feel ready to face the world again.
Dudley and Sandwell's public protection unit work to protect children and vulnerable people in our region, and so the Woodland House Appeal is something they feel passionate about. Det Insp. Vicky Lee said:
"Although we failed to raise the target we set ourselves last year, we still raised a huge amount of money and I'm really proud that we were able to do that.
"But as the final amount raise was so close to our target we simply had to give it another shot. I feel like we're ready and even more determined to smash it out the park in 2020!
"Anything we raise this year will be a bonus as we only intended to fundraise for one year, but if we manage to raise more money than last year, we'll be absolutely over the moon. It'd be double our original target, and would be an incredible help to an amazing cause.
"I'd obviously like to thank everyone that's been involved, donated money, bought tickets or taken part in any of the gruelling challenges!"
Click here to read more about the Woodland House project.