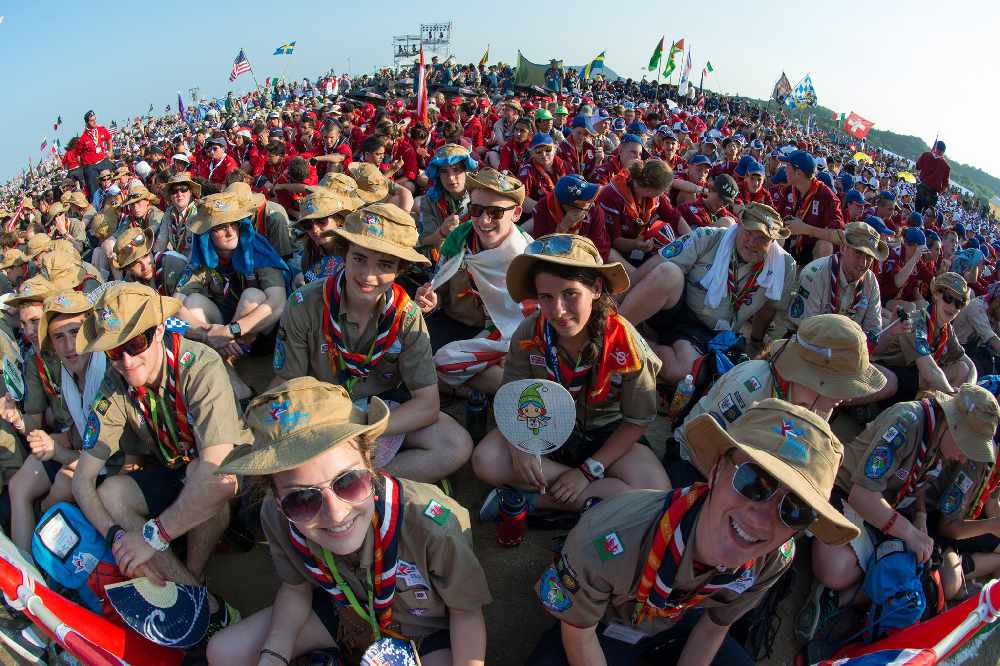 Credit: Facebook/World Scout Jamboree
The countdown has begun as 46,000 Scouts from around the globe head to the largest gathering of Scouts there is – the World Scout Jamboree. 
This event happens every four years and this year it will be held in North America as a joint host between the The Boy Scouts of America, the Asociation de Scouts de Mexico and Scouts Canada.

The host site, The Summit Bechtel Reserve, consists of a sustainable 14,000 acres and will become the home to scouts from around the world.

The UK contingent consists of 100 units, including West Mercia; the Scouting county that covers Wolverhampton, Walsall, Stourbridge, Sandwell, Dudley and Halesowen. 36 young members and 4 leaders have worked hard to raise the money and support to embark on what will be the experience of a lifetime.

The Jamboree lasts for 12 days where our members will have the opportunity to meet fellow scouters from around the world, to immerse themselves in those cultures and the opportunity to make lifelong friends. Edward Cook, a West Mercia youth member who attended the last World Scout Jamboree in Japan, said:
"I am so grateful for the experience that the Jamboree has given me. It has helped me with my confidence and ability to deal with all sorts of things that University has thrown at me."

The West Mercia contingent will depart on 20th July together with the majority of the country's other contingent members. Traveling from London to New York they will have two half days in New York before they make their way to The Summit where they will join the other 46,000 scouts from around the globe.