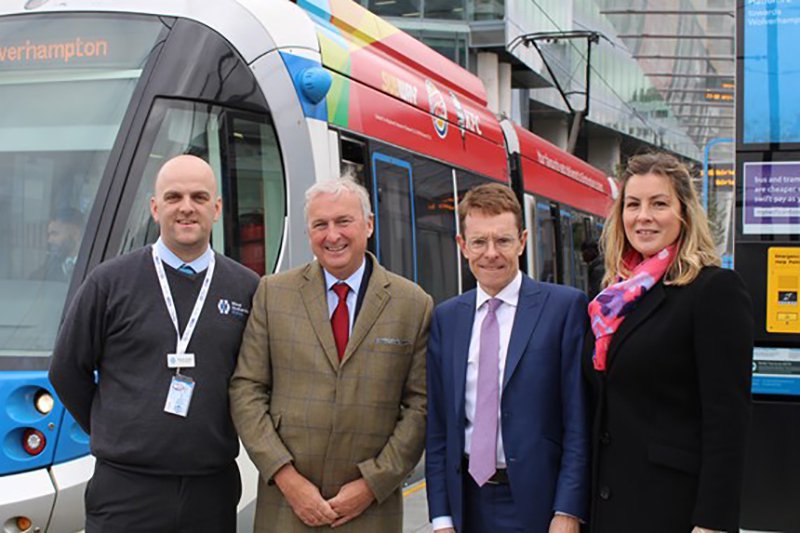 New, state-of-the-art trams are on their way to the West Midlands following the signing of contracts worth £83.5 million.
The first of the 21 third generation Urbos trams will enter service in 2021 – doubling the size of the current fleet - and enable thousands more passengers a day to ride the West Midlands Metro.
Passenger numbers have leapt from five million a year to seven million following the opening of the Birmingham city centre extension to Grand Central in 2016. Further growth is expected with the line to be extended to Centenary Square later this year, to Wolverhampton Rail Station next year, Hagley Road in 2021 and work is soon to begin on the major extension from Wednesbury to Brierley Hill.
The signing of the new agreements between operator West Midlands Metro, owned by the West Midlands Combined Authority (WMCA), and manufacturer CAF - the company which built Metro's existing trams - includes the new trams, plus technical support and battery management services over 30 years, with an option to purchase a further 29 trams as the network grows.
The battery management service agreement provides long term maintenance, repair, overhaul, and renewal of the batteries powering the trams for the 30 year design life of the trams.Andy Street, the Mayor of the West Midlands, said:
"These new trams are a real game-changer for our expanding West Midlands Metro network and I am delighted we have put pen to paper with CAF.
"These next generation trams are battery powered, designed to operate on new sections of the line between Grand Central and Hagley Road, which are free of overhead cables.
"Our existing fleet of CAF trams already provide excellent service for thousands of travellers a day on the current Metro line, and these are also being modified with the installation of on-board batteries."
Tests along part of the new extension to Centenary Square were recently undertaken, marking the first time in the country that a tram had used battery power to run along a modern line specifically built without overhead wires. The existing fleet is being fitted with battery units to run on the cable free section.
Awarded following a thorough tendering process, if the additional trams are ordered, the contract could more than treble the number of trams operating in the West Midlands, bringing the total size of the fleet to over 70.