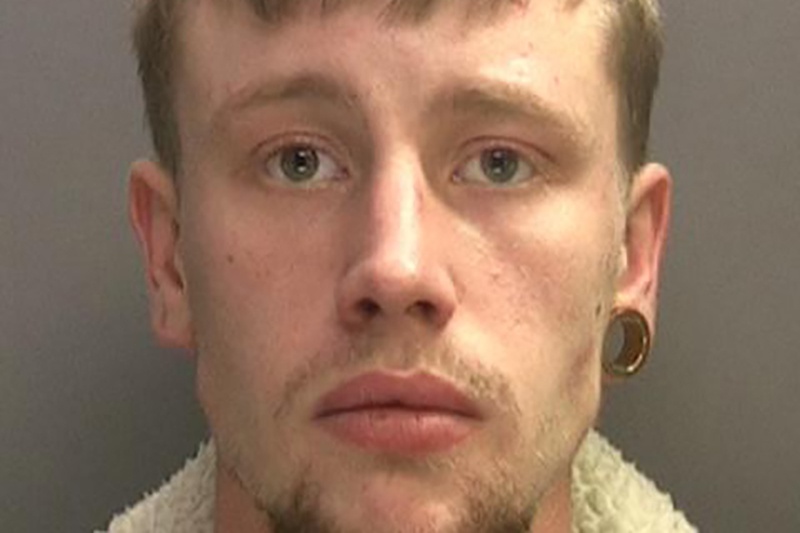 A drug dealer from Wolverhampton has been jailed for five years after an investigation triggered by the chance find of a small bag of cannabis. 
Officers recovered a haul of cannabis, cocaine, ecstasy and cash following searches at James Vallis' home and cars, which came about after he was stopped in December last year.
Vallis, a 23-year-old from Newbridge Street, Whitmore Reans, was pulled over in a BMW 7 series on Stafford Road, Wolverhampton. Officers found the small amount of drugs, along with two mobile phones and more than £1,000 in the boot .
Vallis was arrested on suspicion of being concerned in the supply of cannabis and taken into custody. While he was there the mobile phones recovered from the car were constantly ringing. The phones were examined and revealed messages linking Vallis to the supply of cocaine, cannabis and ecstasy.
Last New Year's Eve, officers went to re-arrest Vallis and found, ketamine, cocaine and ecstasy at his home, along with more drugs in his car. During the search an iPhone was uncovered, but Vallis snatched it from officers and smashed it against a wall.
Vallis later pleaded guilty to three counts of possession with intent to supply cocaine, one count of possession with intent to supply cannabis, two counts of possession with intent to supply ecstasy and two counts of possession with intent to supply ketamine. He was jailed at Wolverhampton Crown Court last Thursday. Investigating officer PC Nick Clarke from the organised crime and gangs team at Wolverhampton police station said:
"When we first stopped Vallis he had one bag of cannabis. His offending began to escalate, but he tried to convince officers that he wasn't dealing drugs. He also went to great lengths to try to destroy evidence when he broke the mobile phone found during a search of his home.
"Following diligent police work we were able to charge Vallis and also managed to seize a substantial amount of high value class A drugs. This sentencing should serve as a strong warning that drugs in our area will not be tolerated."
Anyone with information about drug crime can call police on 101 or Crimestoppers anonymously on 0800 555 111.