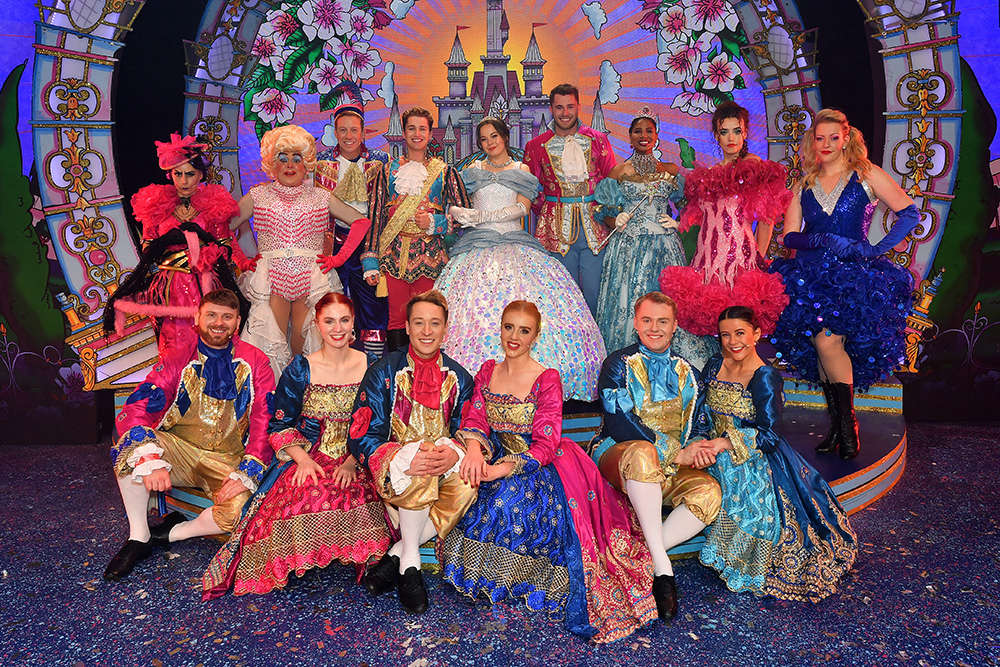 Following the final performance of Cinderella at Wolverhampton Grand last week, bosses are celebrating after successfully completing the full pantomime season in such uncertain times.
Despite many challenges potentially facing both the production and audience members, attendance exceeded 46,000 across the run with 37% of that total attending the Grand Theatre for the first time.
Amongst that audience total, there was an increase of 149% in South Asian attendance from the previous pantomime which is a result of the dedicated work of the Grand Theatre South Asian Audience Development Ambassadors.
Starring AJ and Curtis Pritchard, Evie Pickerill, Denise Pearson, Tam Ryan and Ian Adams alongside a hugely talented and popular company, there was a record number of five star reviews for the production and audience feedback and the thousands of social media comments have been overwhelmingly positive.
Such success has resulted in over 10,000 tickets already sold for the Grand Theatre's next pantomime, Aladdin, which runs from Saturday 3 December 2022 – Saturday 7 January 2023. A star cast will be announced soon.
Tickets can be booked online at grandtheatre.co.uk.