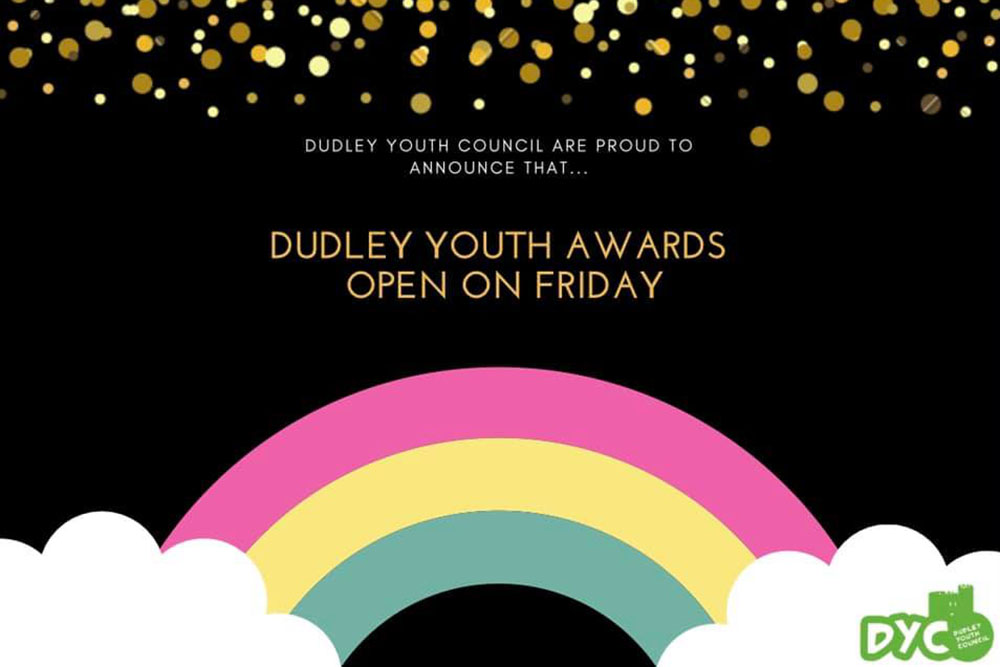 As part of National Youth Work Week, Dudley Youth Council have put together a series of videos, titled 'Your Voice, But Digital', providing information on local and national topics for young people.
In collaboration with LyfeProof, the young people have created videos covering current topics such as the inequalities in our society and knife crime as well as more local subjects like the development in Dudley and introducing Make Your Mark (the largest youth consultation in Europe).

As part of this series of videos, which will be released on the Youth Council's social media platforms, the group will also be launching nominations for their annual Dudley Youth Awards. Harley Keasey, chair of the Dudley Youth Council said:
"As a formal ceremony cannot be held this year, Dudley Youth Council will be recording the achievements of the nominated young people and recognising them on our social media platforms across two weeks in December.
"Now, more than ever, it's important that young people's achievements are recognised and we're hoping the awards can do this."

Nominations will open on Friday 6th November and remain open till Friday 27th November. You can find out more about Make Your Mark, the Dudley Youth Awards and how to apply to become a member of the Dudley Youth Council in the new year at dudley.gov.uk/dyc.
Dudley Youth Council is a group of young people who aim to represent the views of other young people across the Dudley Borough. You can contact them through their website.