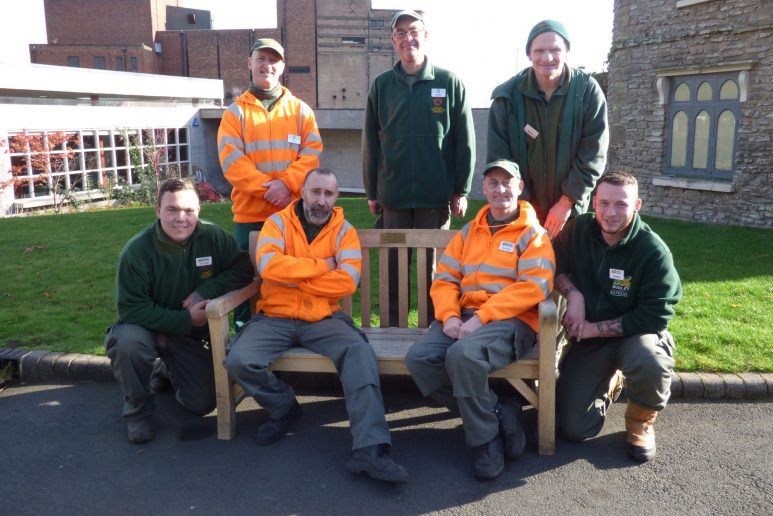 The bench has been bought to remember Paul Oakley, seated right, who died last year.
Staff at Dudley Zoo are remembering gardener, Paul Oakley, with a memorial wooden bench located in the area where he used to tend.
Paul worked as part of the attractions on-site gardening team for more than two decades, before passing away last year.
The 66 year-old spent 21 years helping maintain the zoo's 40-acres, primarily tending the zoo's entrance, which is where colleagues have chosen to position the new seat. Zoo Director, Derek Grove, said:
"We were all saddened by Paul's death as he was a popular member of staff who always offered a smile and a chat.
"We wanted to mark the huge part he played in zoo life and we thought the bench was a fitting tribute as staff and visitors can use it and remember him in the place he loved."