Advertise With Us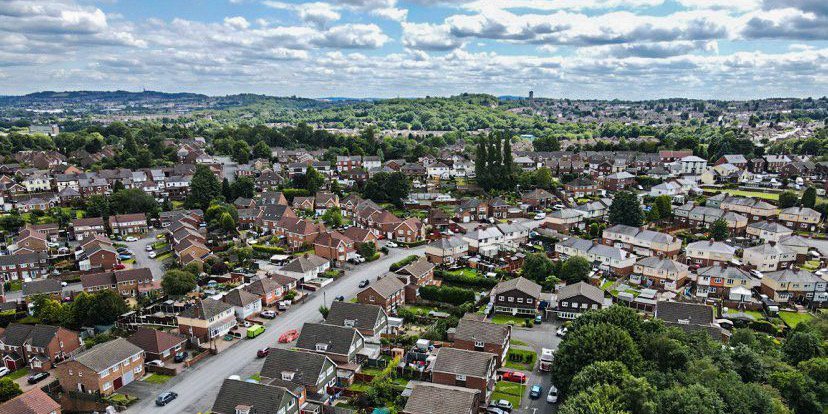 Black Country Radio is born and bred in the heart of the region. Our team are your friends, colleagues and neighbours. We walk the same streets, drink in the same pubs and shop in the same shops.
Our target audience of 30 to 55 year olds is a compelling reason to make us part of your advertising mix. These consumers traditionally have a high disposable income, a discerning attitude and we make it our business to impress them on a day to day basis.
Our listeners are the decision makers in life, but still fun loving and risk taking. We're in their homes, their workplace, their cars and their heads - and we can get your message out to them.
The facts speak for themselves:
Radio is the fastest growing medium, with its 12.5% growth putting it ahead of the entire market - including the Internet.

88% of adults regularly listen to the radio every week, with 73% of all listening now done via DAB digital radio or an online platform. 39% of that listenership is in the 35-44 year old age range.

64% of listening is done in the home, whilst 21% of people consume radio on the move and 15% in the office.

and 48% of the population own a smart speaker - with 22% of smart-speaker owners listen to radio on it every day.
(Source: RAJAR, Q2 Release, August 2022)
---
The Station
Black Country Radio is a station for the Black Country and, importantly, one made in the Black Country. Everything we do comes from our studios in Brierley Hill.
When you look around the marketplace, you'll find a lot of radio stations are 'networked' - that means they broadcast to a lot of areas of the UK, under the guise of being a local station, but do so from a central base.
The three largest commercial brands in the UK each produce just three hours of radio per day from their studios outside London and Manchester...and we don't reckon that's good enough.
We broadcast on FM (to a potential audience reach of over 310,000 adults across the Black Country) and DAB digital radio across the Black Country and Birmingham. Add to that the audience listening online and you have potential for over 1 million listeners that are ready to be converted to be your customers.
The other big difference with us, is that the revenue we make goes back into the station. From the technical infrastructure to developing our people and online creativity - however, please don't confuse the word 'community' with 'amateur'.
We're certainly not playing at radio - many of our staff have worked across local and national BBC radio and for some of the biggest commercial radio brands in the UK. Others have almost two decades of experience in their field - and they bring that expertise to the floor day in, day out.
---
The Benefits
By advertising with us, you're not only promoting your company, you are investing back into the local community, not into a shareholder's pocket.
One of our core values is to forge and develop ties within our local area.
Black Country Radio is a community station – every year, we promote and give airtime to dozens of charities, helping to raise their profile in the local area. You can align your brand with a station that has an award-winning record of helping hundreds of local community organisations and has produced content that's won awards at an international level.
We want to help small businesses when times are hard rather than just giving another platform exclusively to big brands. If you fit that criteria, we have some great deals for you. It is part of our commitment to local communities - radio with a social conscience.

---
Talk To Us
We offer a range of advertising opportunities for businesses - from costs effective awareness campaigns to show and feature sponsorship opportunities.
Take a look at our current Media Pack to find out more about our opportunities.

We can help you make your radio ads to be funny, touching, or irresistibly catchy - to paint a picture to listeners. Whether you want to be remembered by a catchy jingle or a hilarious voice, you can get very creative with your radio ad.
Radio ads can be extremely effective because they are entirely audio-based. You never have to worry about bad camera work - because a lot of what listeners get from your ad will come from their imagination. Our job is to guide you, to create the right advert and direction with your message. And advertising with us is cost effective and affordable - and don't forget to ask about introductory offers!

Call us on 01384 565646 - we're a friendly bunch and more than happy to have a chat! Alternatively, you can fill in the form below and let us know the basics of what you want to advertise and how you thought you might go about it.