Mayor of Dudley's Charity Appeal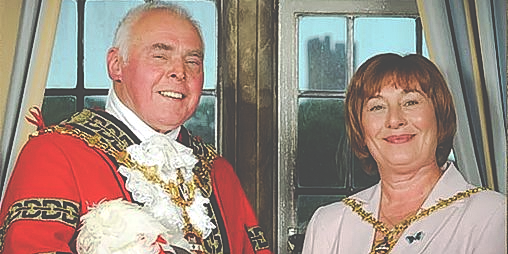 Every year, the Mayor of Dudley, choose charities to support and raise funds for throughout the Year.
Councillor David Stanley, has chosen three charities for this Mayoral year - Black Country Foodbank, St John Ambulance Dudley and Victim Support Dudley.

During these difficult times, the Mayor is also seeking support for Russell's Hall Hospital.
---
To donate:
TEXT: DUDLEY plus the amount you would like to donate to 70450

For example: Text DUDLEY 3 to 70450 to donate £3

Your text will cost £3 plus one standard rate message. You can donate and amount you choose - every penny will count and go to these charities. Please note - donations are via Victim Support's text service, and you will hear a message thanking for donating to them. Donated funds to the Mayor's charities will be shared between the stated charities.

Or you can contact the Mayor's office at capa.admin@dudley.gov.uk
---
Black Country Food Bank
Black Country Foodbank helps vulnerable individuals and families in crisis through the provision of emergency food and toiletry supplies while a longer-term solution is developed. The services provided have an enormous impact on the people who use them, giving them an important breathing space at a time of great need.
St John Ambulance, Dudley
St John Ambulance is the nation's leading first aid charity and offers training courses, advice, volunteering opportunities, event support, products and more.
Victim Support Dudley
Victim Support is an independent charity that provides emotional and practical help to people who have been affected by crime. They can be contacted for support regardless of whether you've contacted the police, and no matter how long ago the crime took place. They will help you for as long as it takes to overcome the impact of crime.
---