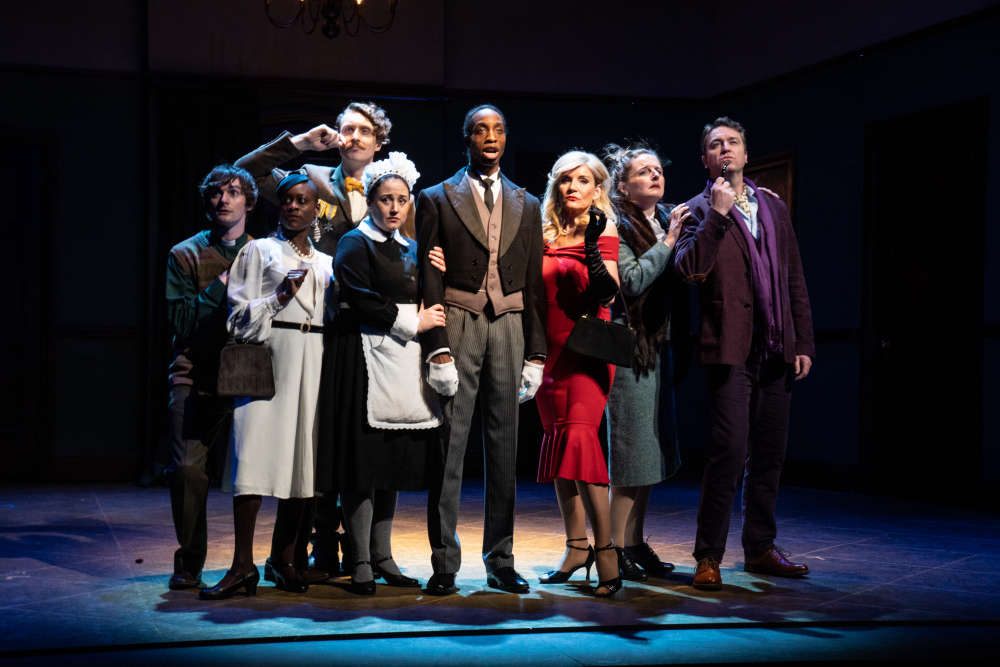 Actress Michelle Collins is to star as the iconic Miss Scarlett in the UK Tour of 'Cluedo', which plays at Wolverhampton Grand Theatre next week.
The show, which runs from 11th to 16th July, is based on the classic detective board game loved by generations and the hit 1985 film, Clue.

When Miss Scarlett, Professor Plum, Mrs Peacock, Reverend Green, Mrs. White and Colonel Mustard arrive at a country house one dark and stormy evening, they are surprised to find they have all received the same intriguing invitation from Lord Boddy.
It soon becomes clear that they all have something to hide as the mystery and hysteria grows and the inhabitants and guests of Boddy Manor are killed off one by one, with a variety of familiar weapons, leaving everyone to wonder, who will be next! Michelle said:
"I'm thrilled to be in the cast of Cluedo. It's such an iconic game and I remember how much I loved playing it with my cousins when we were younger. I'm delighted that it's now been brought to the stage."

Tickets for Cluedo can be booked online at grandtheatre.co.uk.