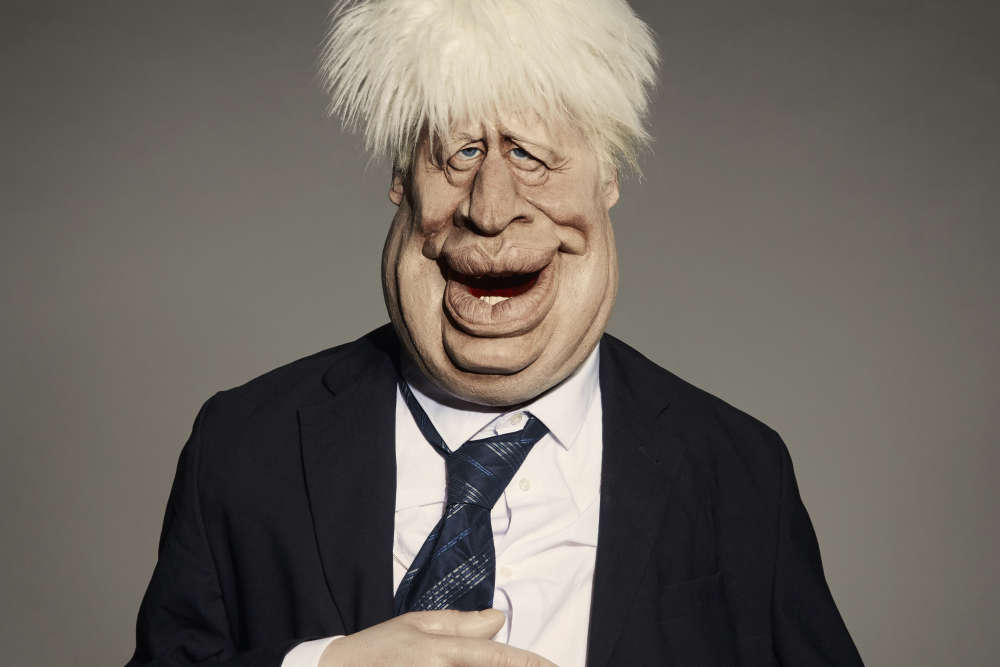 Artistic Director of Birmingham Rep, Sean Foley has announced two new world premiere comedies set to start the New Year with a bang.
Live on stage for the very first time, Spitting Image Live: Featuring the Liar King runs from 1st February to 11th March and The Way Old Friends Do is a new comedy, set in Birmingham, which arrives at The Rep on 17th February.
Whilst Boris and his chums level themselves ever upwards to the sunlit uplands, Spitting Image are preparing to level them down to size in a theatrical extravaganza like no other. Witness a monstrous cast of stars including The Liar King himself, Boris Johnson.
Written by Al Murray, Matt Forde and Sean Foley. Directed by Birmingham Rep's Artistic Director, double Olivier Award winner, Sean Foley and produced by Avalon and Birmingham Rep, this is sure to be the must-see theatrical spectacular of 2023. Sean said:
"It's not often you get to direct Tom Cruise, Stormzy, Boris Johnson, Beyonce, and Her Majesty the Queen all on the same bill! I'm thrilled to be part of the team bringing this iconic British comedy to the stage - in particular to be working with the inspiring Roger Law, original co-creator of this legendary show.
"From the scathing to the silly, from brutal political satire to sending up celebrity, Spitting Image has always fearlessly pointed at the Emperors of our society and gleefully stripped them naked. This live show will be no different!"
The Way Old Friends Do will receive its world premiere at The Rep ahead of a UK tour. In 1988, two Birmingham school friends tentatively come out to one another: one as gay, the other - more shockingly - as an ABBA fan. Nearly thirty years later, a chance meeting sets them on a brand-new path and they decide to form the world's first ABBA tribute band - in drag!
Also announced today, applications open on 4 July 2022 for next year's 'Sky Comedy Rep'. Now in its second year, the programme, who's patron is Dame Julie Walters, is a partnership between the Rep and Sky to develop new comedy writing, focussed on uncovering talent from under-represented communities.
Following on from the success of the first year, eight writers will be selected to develop their scripts leading to performances in May 2023. The writers will have mentors from the best in the comedy business, previous mentors include Meera Syal and Guz Khan.
Tickets for all of these new productions are now on sale to members with general booking opening at 12pm on Thursday 30th June. To book tickets, you can visit birmingham-rep.co.uk, call 0121 236 4455 or visit the box office during opening hours.