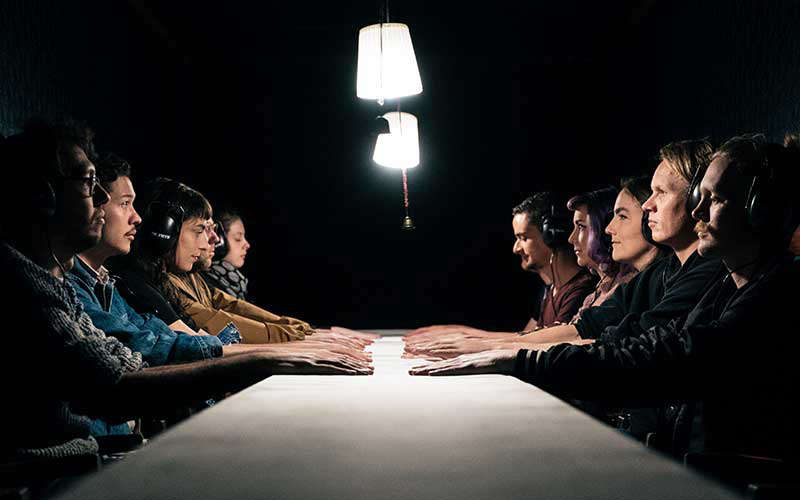 It'll be a Halloween like no other this October at Bullring & Grand Central as customers get the chance to experience SÉANCE.
The first DARKFIELD shipping container experience, SÉANCE transforms the interior of a 24ft container into a Victorian séance room. Over 20 minutes it explores the psychology of a group of people, and asks that they believe, not only in what seems to be happening inside the container but also in what might be conjured up into the room with them.
The experience is available to book between Wednesday 27th and Sunday 31st October at Bullring & Grand Central.
Located on St Martin's Walk, SÉANCE will be open daily between 1pm – 8pm. Tickets are priced at £8 and are available to book now via bullring.co.uk.
Visitors to the centre will also be able to take in the sights of a new Halloween installation; giant tentacles! The huge inflatable tentacles will appear on the outside of the centre's building on St Martin's Walk in the Halloween takeover zone. Danielle Bozward, Marketing Manager at Bullring & Grand Central, said:
"We're excited to be able to bring our customers something out of the ordinary this Halloween in the form of SÉANCE and our tentacles installation on St Martin's Walk.
"With Halloween week falling during half team this month there's something for all the family at the centre to experience."
Graham Callister, Director of Festivals at Birmingham Hippodrome, added: "We are incredibly excited for visitors to experience SÉANCE this Halloween.
"Darkfiels are true leaders in immersive sonic experiences and SÉANCE showcases their brilliant skills at the forefront of digital technology and theatre, we can guarantee you won't forget it!"
For more information about Halloween and Half Term activities taking place at Bullring & Grand Central this month please visit bullring.co.uk.