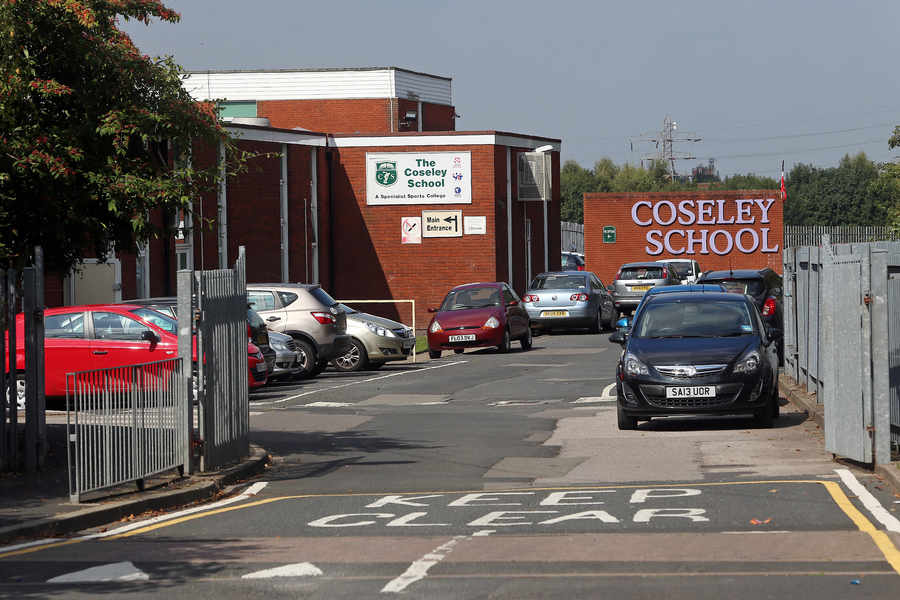 Plans to create a new multi-million-pound primary school and boost education provision in the north of the borough have been revealed.
Dudley Council has outlined its ambition to redevelop the former Coseley High School site to create a two-form entry primary school and a 52-place nursery. Coseley Technology Primary School would be run by Shireland Collegiate Academy Trust.
The council is working with the Department for Education (DfE) to progress the plans, with the DfE investing £10.2million in the project.
At last week's cabinet meeting, members approved a council contribution of £3million. This will fund the upgrade of the sports pitches and include the addition of an indoor multi-use facility. There will also be an upgrade and refurbishment of the football changing rooms, which will be available for community use.
The DfE has also asked the council to fund the cost of the demolition of the school sports hall, squash courts and caretaker's lodge, which are in poor condition, prior to it submitting the planning application. Councillor Ruth Buttery, cabinet member for children and young people, said:
"This is a major step forward in the council boosting education provision for children whilst enhancing some of the sports facilities for the community.

"There's been lots of discussion about how this site could be used in recent years and this will benefit children for generations to come in the Coseley area.
"This new school, with accessibility at the heart of its design, will provide further choice for parents and also help us prepare for increased demand in future years.
"The current sports facilities on site are in a poor condition and some will be replaced with redeveloped and upgraded facilities to complement those available at the three borough leisure centres, including the new Duncan Edwards Leisure Centre in Dudley, which we've just invested more than £30 million in.
"We all realise the value of sport to our physical and mental well-being and I'm pleased we are able to retain sports facilities for the school, but also for the local community."

Once completed, the Trust has committed to maintaining the football pitches on the site for community access and to facilitate access to the school hall and the upgraded changing facilities out of hours.
At full council on Monday July 11, members will be asked to approve the request from the Department for Education to provide a capital contribution of £3 million towards the development of the new school and leisure facilities.