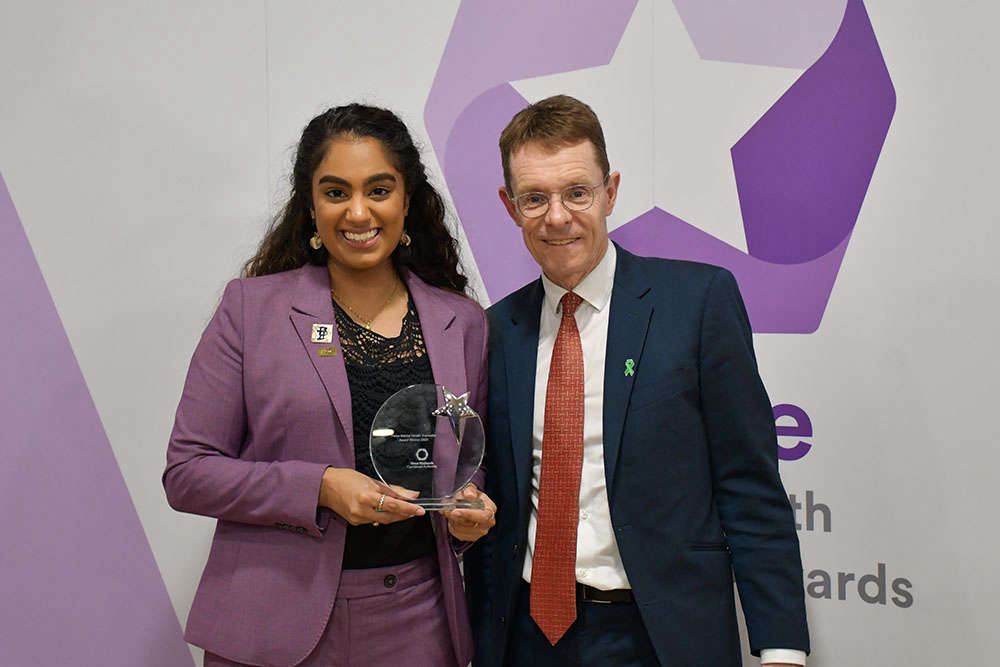 People who want to showcase their mental health heroes in this year's West Midlands Star Awards have just one week to register their nominations.
Organised by the West Midlands Combined Authority, the awards aim to celebrate people who are making a real difference in the mental health of others as well as recognising those that have made a significant contribution to improving mental health and wellbeing across their community.
Anyone can suggest an individual or organisation that they feel are making a positive impact in the lives of others. This could be a friend, relative or work colleague, a carer, GP or health professional, or someone representing a company or volunteer group. Councillor Izzi Seccombe, leader of Warwickshire County Council and portfolio lead for wellbeing at WMCA, said:
"These awards provide a wonderful opportunity to recognise the fantastic work that people have been doing with groups and individuals in our communities across the West Midlands region, to improve mental health and wellbeing at a time that has been so tough for so many.
"I would urge anyone that knows of a local mental health 'hero' to nominate them so we can say "thank you" for all they have done."
People can nominate more than one individual, team, service, or organisation for an award and all nominees will be invited to an awards ceremony on Wednesday March 23, the anniversary of the first lockdown in England. The ceremony will take place online to ensure it is as accessible as possible.
This year's awards are linked to the WMCA's new Mental Health Commission, whose remit includes highlighting examples of innovation and good practice in mental health.
The closing date for nominations is Sunday January 23, 2022 at 23.59pm. For more information, you can visit wmca.org.uk/starwards.