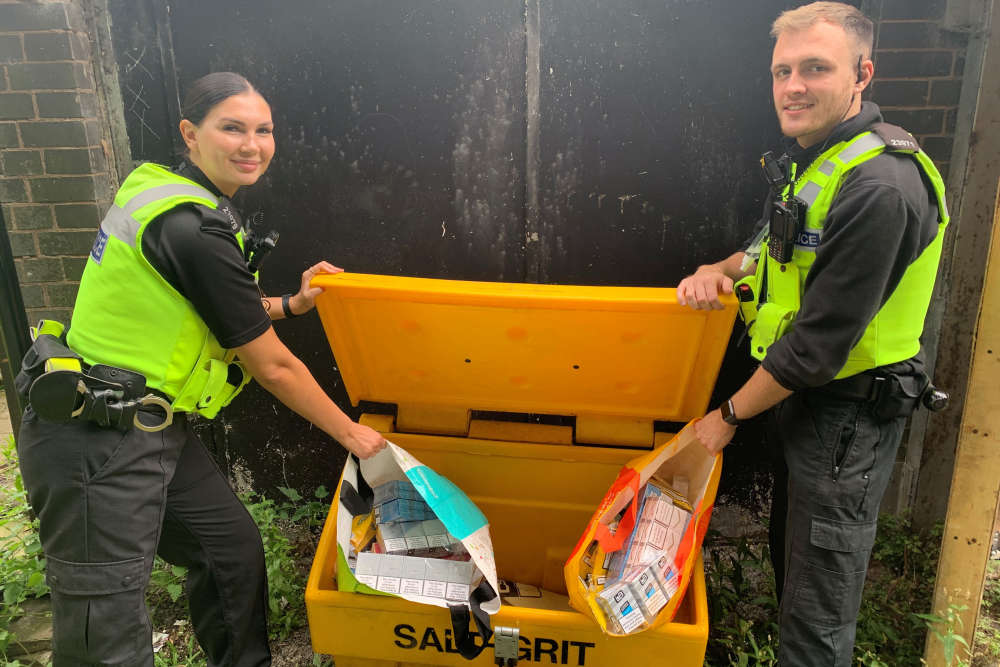 An inspection by Sandwell Council Trading Standards uncovered large amounts of suspected counterfeit tobacco with an estimated retail value of around £4,000 at two shops in Oldbury and West Bromwich.
Trading Standards has been carrying out focused work in relation to the supply of illegal tobacco products.

The impact of the illegal tobacco trade is far reaching. It is often part of wider criminality including drug smuggling, people trafficking and illegal alcohol production. The availability of cheap tobacco significantly undermines the effect of higher taxation on efforts to reduce the number of people that smoke.

Sandwell Trading Standards focuses on this local disruption activity working closely with tobacco detection dog teams and test purchasers to target those who supply these products. Illegal products are seized and removed from the supply chain and enforcement action is taken where appropriate to do so. Cabinet member for community safety Councillor Bob Piper said:
"We would never encourage anyone to buy tobacco products, but smoking counterfeit goods is even worse than legally available products.
"You simply can't know what has been used in their production and you also don't know what this illegal activity involves which could include organised crime, gangs and even people smuggling.

"I would urge everyone to check their purchases carefully and let our Trading Standards team know if they suspect any illegal activity."