It's electrified audiences in London and New York and now, Jim Steinman's spectacular musical, 'Bat Out Of Hell' is hitting the highway on its first UK tour.
The production brings to life the legendary anthems of Meat Loaf and Jim Steinman - who the touring production is dedicated to after his death in April. The story follows Strat, the forever young leader of rebellious gang 'The Lost' as he falls in love with Raven, the beautiful daughter of the tyrannical ruler of Obsidian.
This is a stage of motorbikes, fire, stunning lighting and intelligent alternatives to 'standard' staging. It's visually stunning and from the start, the atmosphere in the auditorium is electric. What Bat Out Of Hell has managed to do is create a story which has introduced a new generation of theatre-goers to the music of Meat Loaf as well as reignite the passion for those songs in existing fans.
In a similar vein to shows like We Will Rock You, this show is a two-hour rock opera with anthems that often send shivers down your spine. Another striking similarity is the context of the storyline - Bat Out Of Hell also follows a storyline of loss in a slightly out-of-this-world universe where music saves the day.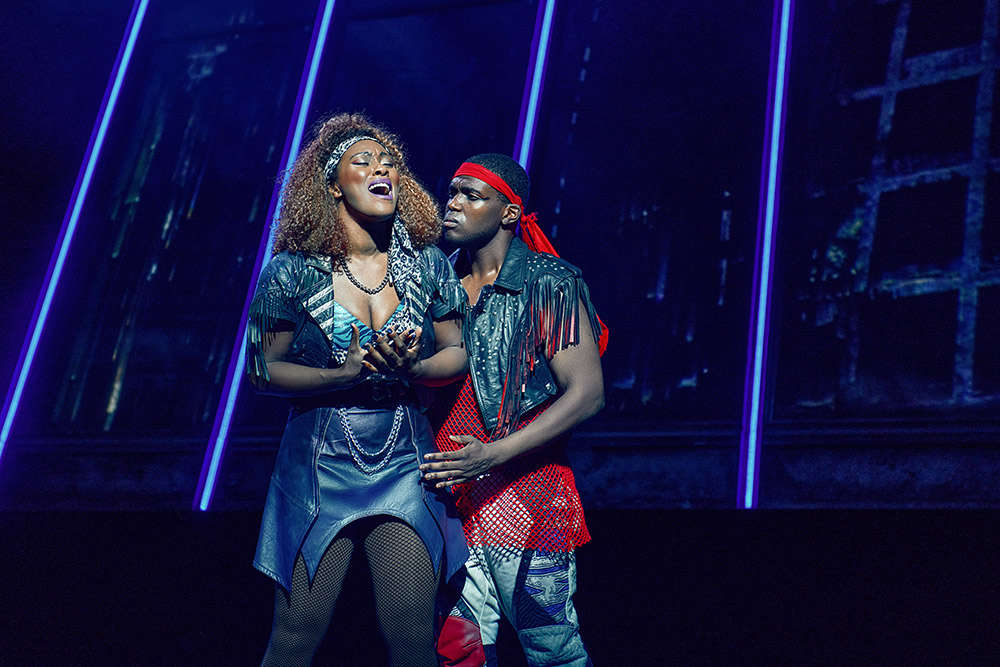 Steinman's music encapsulates an era of excess and his iconic lyrics have a pedigree of their own as individually exquisite examples of storytelling. In fact Steinman's collaboration with Meat Loaf has been called one of the top 10 most important moments of rock history - and it's plain to see why. This is a writer who's records have sold over 190,000,000 copies worldwide including nine number one's which encapsulate some of the biggest songs of all time. As one parent told their child in the row in front, "...it's almost impossible to overestimate just how important Jim Steinman's contribution to music was".
It must be near impossible to pick and choose which of the star's hit's to include, but with song's like I'd Do Anything For Love (But I Won't Do That), Paradise By The Dashboard Light, Dead Ringer For Love and Bat Out of Hell on offer, coupled with an outstanding cast the producers own description of 'an exciting over the top theatrical spectacle unlike any other' definitely rings true.
In fact, it's important to remember that whilst Bat Out Of Hell is clearly named after a song recorded by Meat Loaf, this is a musical full of Jim Steiman songs, some of which never saw Mr Loaf's desk.
Leading our cast were Glenn Adamson (Strat) and Martha Kirby (Raven), both of whom are new to the show - but look like they could have been their for an eternity. With an incredibly demanding sing for both of them, their stamina and talent was infectious and it was almost impossible to take your eyes off them.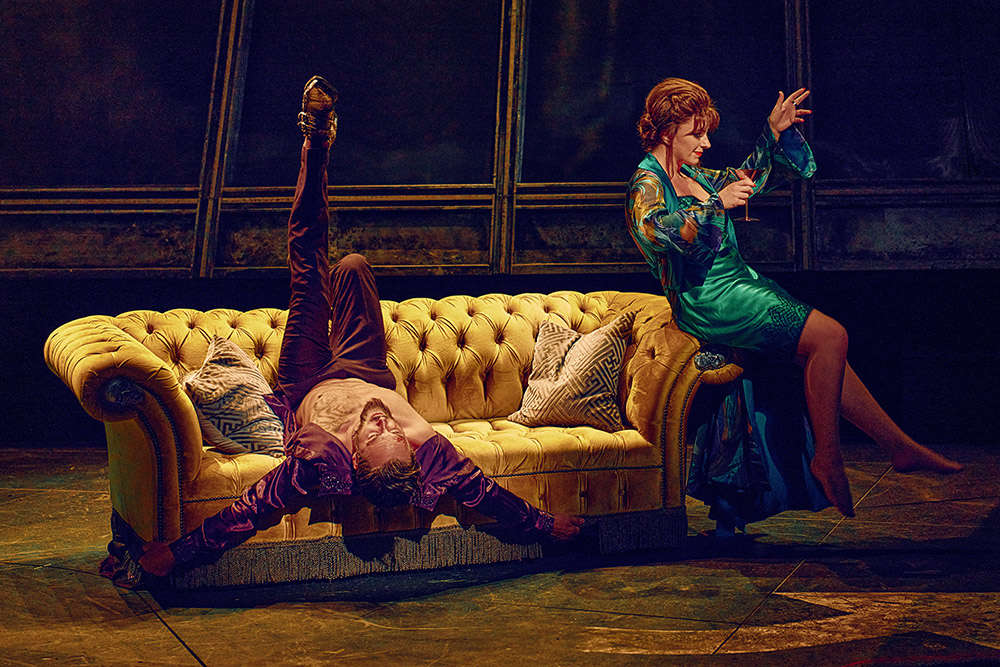 Rob Fowler (Falco) and Sharon Sexton (Sloane) are somewhat more accustomed to their roles, having played their respective parts in the West End run. It's clear they're having a blast, something the audience definitely picked up on and both delivered an equally outstanding vocal performance, taking us on a journey of strong, belt-filled showstoppers alongside more timid, sweeter numbers.
Another notable mention should go to Joelle Moses and James Chisholm as Zahara and Jagwire. Playing a classic 'boy wants girl but girl's not fussed' couple, their duets were simply outstanding. In fact, with an incredibly empowering take on the characters the entire cast made a connection with the Birmingham crowd tonight that meant they deserved every second of their standing ovation.
Let's be absolutely clear. This isn't Sondheim. This is a fairly solid plot anchored by some of the biggest rock anthems on the planet - and that's no bad thing. There wasn't a soul in The Alex this evening who wasn't blown away and din't impulsively rise to their feet for the bows. There's something about this soundtrack that lends itself beautifully to a musical theatre themed, ensemble led, 20-odd part harmony and we're all absolutely there for it.
Bat Out Of Hell plays at Birmingham's Alexandra Theatre until Saturday 15th January. For more information, or to get your tickets, visit atgtickets.com/birmingham.