The UK tour of Dirty Dancing is a stage version of the 1987 film classic written by Eleanor Bergstein - and truly a force to be reckoned with.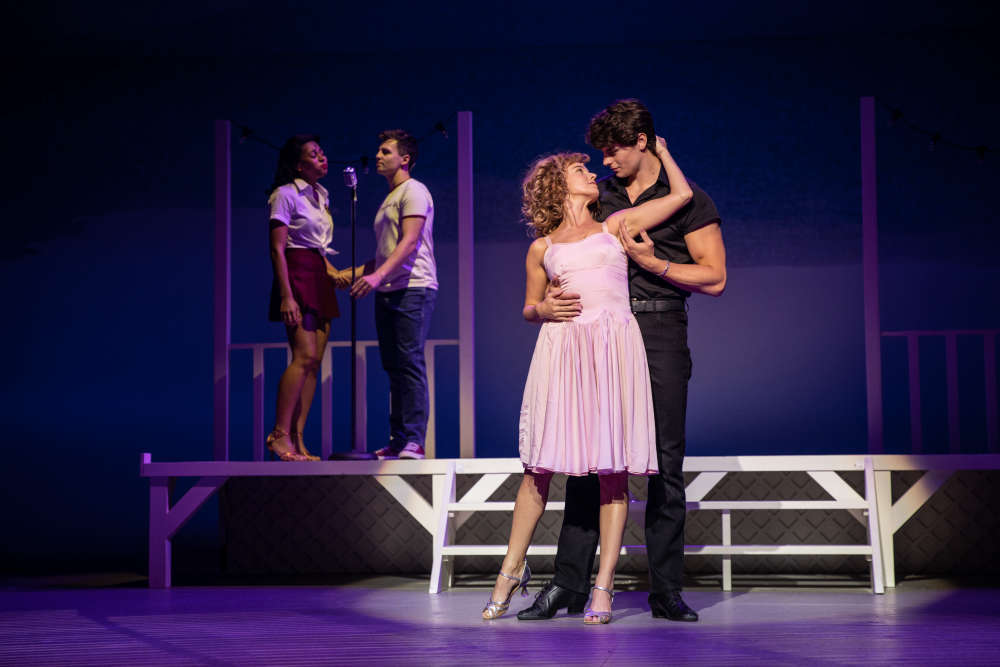 The big screen favourite starred Patrick Swayze and Jennifer Grey, in the film which was famously spawned as a low budget movie, but has gone on to earn over $214 million at the box office.
Furthermore, it was the first film to sell more than a million copies on home video and the soundtrack has generated two multi-platinum albums and numerous singles, including '(I've Had) The Time of My Life', which won both the Golden Globe and Academy Award for Best Original Song, and a Grammy for best duet. Phew!
In 1963, Frances "Baby" Houseman (Kira Malou), a sweet daddy's girl, goes with her family to Kellerman's Resort in upstate New York. Baby has grown up in privileged surroundings and all expect her to go on to college and save the world before marrying a doctor - just like her father. Unexpectedly, she becomes infatuated with the camp's dance instructor, Johnny Castle (Michael O'Reilly) a man whose background is vastly different from her own.
Baby lies to her father to get money to pay for an illegal abortion for Johnny's dance partner. She then fills in for her and, as he's teaching her the dance routine, they fall in love. It all comes apart when Johnny's friend falls seriously ill after her abortion and Baby gets her father, who saves the girl's life. He then learns what Baby has been up to, who with and worse - that he funded the illegal abortion. He bans his daughter from any further association with "those people".
Her life is about to change forever as she is thrown in at the deep end as Johnny's leading lady both on-stage and off, two fiercely independent young spirits from different worlds come together in what will be the most challenging and triumphant summer of their lives.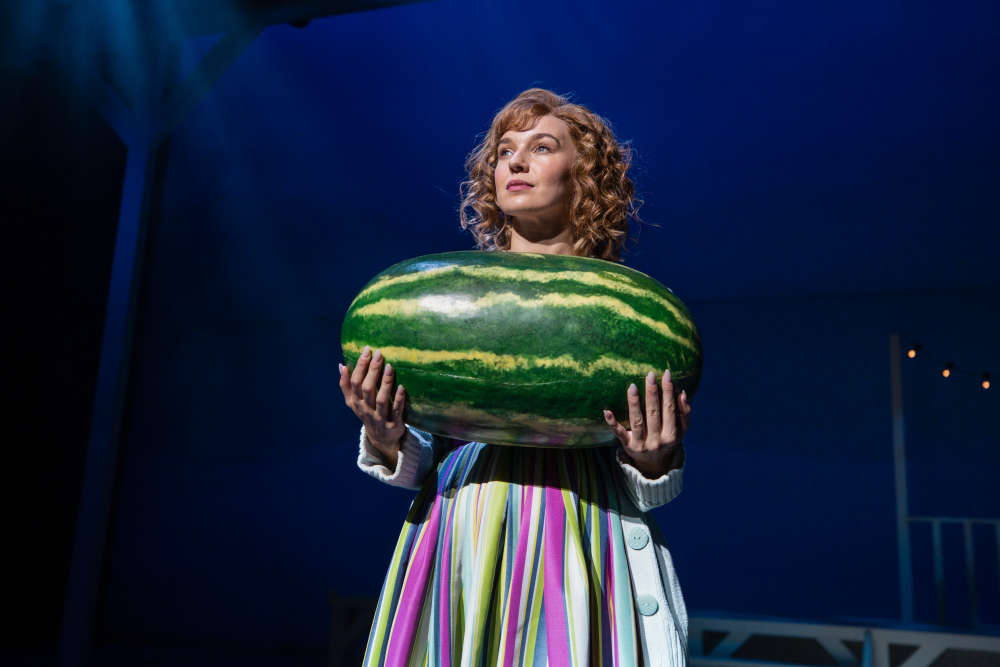 Previously, I was one of the only people in the theatre who hadn't seen the film - however, after seeing the stage show in 2017, Christmas happened and my wife sat me down to 'rectify my misdemeanours'. Whilst I definitely watched it, if I'm honest, I knew some of the songs and I was aware there were watermelons involved and a lift at the end...but that's about it!
This production takes you through the highs and lows of the story with a cast who are about as talented and suited to their roles as you can get.
It's very much a 'highlights package' with a number of key scenes back to back and just enough dialogue between them to hold the story together. Mimicking its big-screen counterpart, a lot of the music is pre-recorded; this show is (somewhat expectedly) more about the dancing than purely singing.
It also has a substantially different set to the last few times the show toured. Gone is the revolve to be replaced by white wooden huts where (with a small number of additions) all of the action takes place.
Malou shone as Baby, retaining the signature look and style that Jennifer Grey created so famously in the film version. Her dancing skill is admirable and her take on the character is - in my opinion - perfect.
O'Reilly was dripping with confidence and charisma from the second he walked on stage. There's no room for half hearted attempts in this show and by the bows he had every woman in the audience on their feet. His maturity was that of an actor way beyond his years and he, and Malou, had a chemistry which was so strong it's testament to their skill.
Both excelled and were delivered an overdue standing ovation at the end after *that* song. Their ability to take two of the most iconic characters in movie history and replicating them so beautifully on stage with a cast of their equally talented peers was mesmerising.
What was also lovely to see was a marked improvement from any previous incarnation of the show I've seen. This was my fifth viewing and, very much like a maturing wine this piece really does get better with age.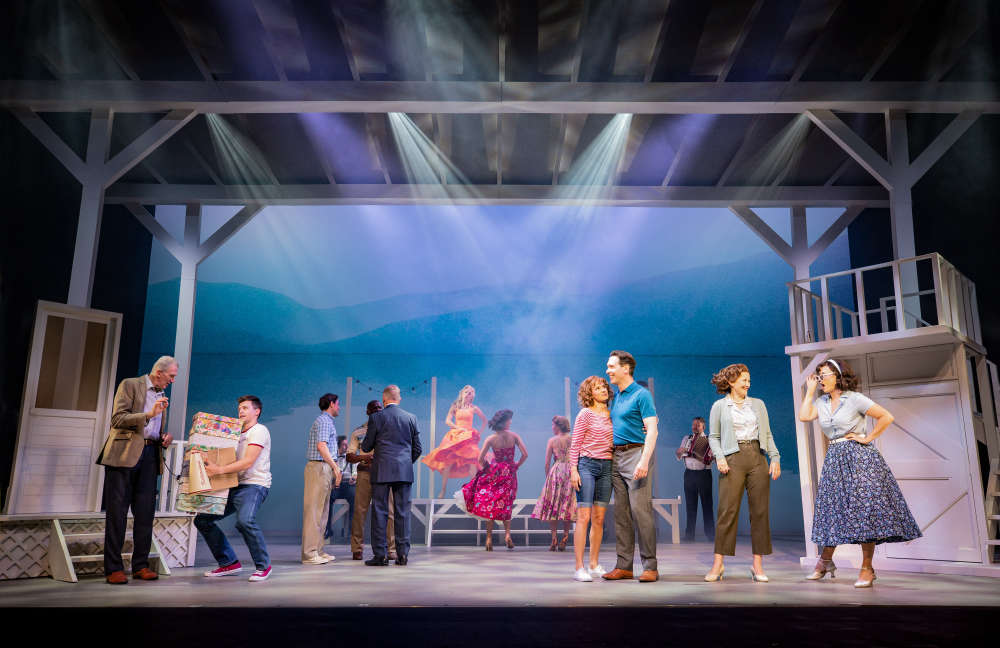 Both leads have been with the show for a while and have had chance to settle into their parts and become accustomed to each other. In, what is, a very physical show, their relaxed demeanour definitely gives rise to a stellar performance.
Dirty Dancing is one in a long series of shows where the characters are almost more well known than the storyline. There's a knack to being able to put your own stamp on roles so undeniably associated with an individual - and it's refreshing to see that this didn't fall into the trap of a tribute show to the original film.
The only real criticism I have is that, at times, scenes can feel rushed and the soundtrack was cut short. I suppose it's symptomatic of bringing a movie with so many stand-out moments to the stage and needing to get them all in. However, unlike shows such as Grease and Hairspray, which both saw the Broadway musical adapted for the screen, this production is clearly the movie on stage.
To its credit, however, Dirty Dancing holds its own and had the audience cheering and singing along to some of the best known songs to grace a movie soundtrack.
Dirty Dancing runs at The Alexandra until Saturday 16th October. For more information, or tickets, head to atgtickets.com/birmingham.