We reviewed the current production of 'Hairspray' earlier in its run. This review is an updated version of a previously published one.
---
Some musicals stand the test of time (and multiple UK tours) with apparent ease, such is the caliber of their offering. Hairspray is at the front of that stable and is just the musical the world needs right now!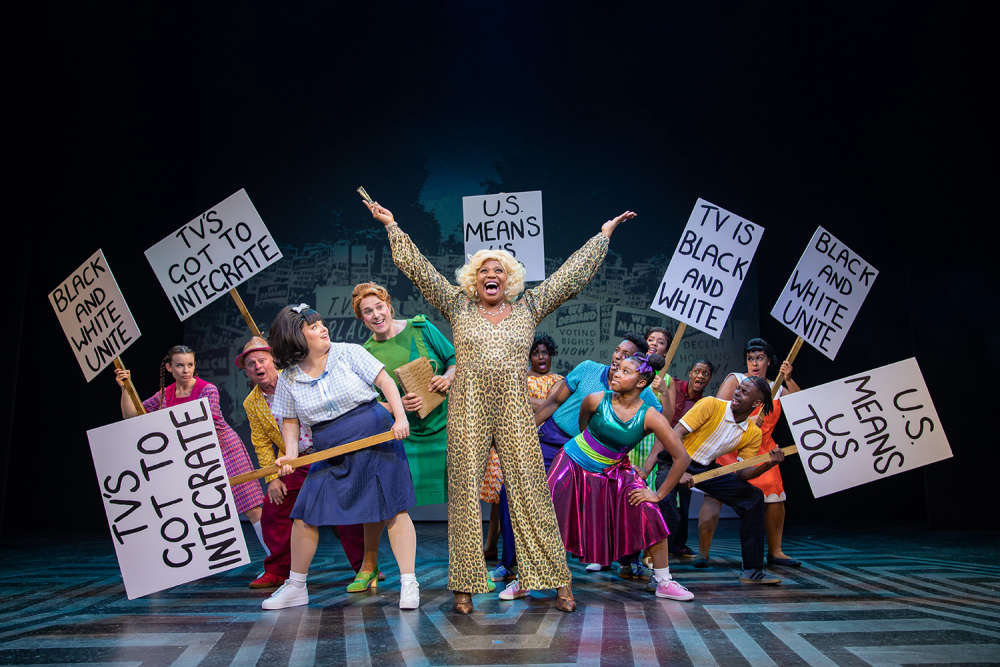 The show is based on the original John Waters film and see's 'plump' teenager, Tracy Turnblad's attempt to realise her dream - to dance on The Corny Collins Show. When she wins a role, she becomes a celebrity overnight, and meets a colourful array of characters which leads her to campaign for the show's integration.
The Broadway show won eight Tony Awards, including one for Best Musical, and ran for 2,642 performances. The London production was nominated for a record-setting eleven Olivier Awards, winning four including Best New Musical and a revival is currently running at the London Coliseum. There's just something about this shows perfect mix of humour, skilful dancing and beautifully integrated sub plot that makes it addictive.
It's a piece which, thanks to the popularity of the 2007 film, has a very special place in the audience's hearts and you find yourself willing the show to succeed. Whilst it deals with some incredibly relevant, powerful and emotive subjects, Hairspray is also a loud, proud dance-athon, which commands you smile from start to finish.
A few weeks ago, I said that what I witnessed on stage was a 'two and a half hour masterclass in musical theatre with each and every performer giving it their all', and that's a sentiment I stand by. The further you get into a tour the more you worry that performers can inadvertently start to ease into the show and grow tired of the repetition. What was amazing to see was that, if anything, the cast possibly had MORE energy on the Wolverhampton leg than before!
Fresh out of drama school, our leading lady, Katie Brace, continues to astound audiences. Easily my favourite Tracy, oozing confidence, humour and charisma, it's more than evident that Katie is a star and will be a name to keep your eye on in the years to come.
Norman Pace starred as Wilbur alongside Alex Bourne's Edna. For me, Pace is the embodiment of Wilbur Turnblad and Bourne is in his element as the shows matriarch. They maintain the warmth and chemistry the characters need and it's impossible not to fall in love with their portrayal. Their version of You're Timeless To Me was just idyllic to watch and had just the right amount of its traditional 'comedy break'. The pudding was not over-egged and the audience reaction said it all.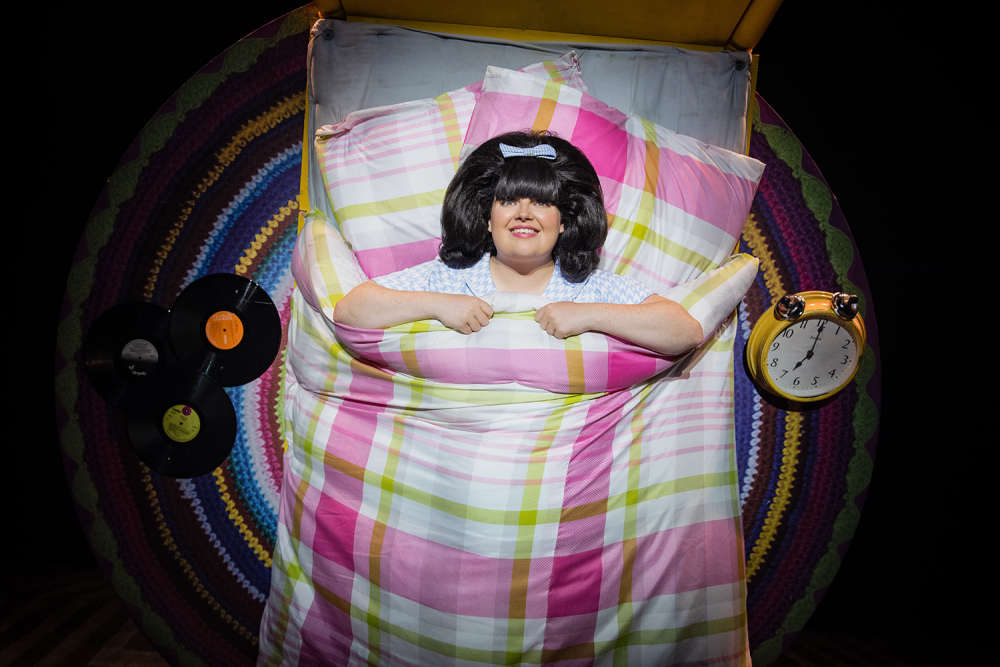 Richard Meek continues to bring his own spin to Corny Collins, ensuring he's more than just a filler and is full deservant of the rapturous applause that came alongside his bow. It's a credit to Meek that Corny was more than the glue to hold two bits of story together and was a definitive part of the plot.
Brenda Edwards, however, remains the powerhouse of the production. Seemingly never having an off-day and embodying the role of Motormouth as though it were written for her, she delivered a world-class performance. Her rendition of I Know Where I've Been was simply one of the most stunning vocal efforts I've ever heard.
Once again tonight, the power remained but the emotion soared - and you can tell this song means the world to Edwards. Her take on Motormouth remains powerful, dignified, emotional and left everyone in the house in awe of her talent.
Every performer on stage tonight was a privilege to watch in what I honestly believe was, the best production of Hairspray I've ever seen.
Hairspray runs at Wolverhampton Grand until Saturday 23rd October. For more information, or to get tickets, head to grandtheatre.co.uk.