Jersey Boys is a Tony, Olivier and Grammy Award-winning musical; not many others can say that. It's based on the career of The Four Seasons and it hit the stage at Birmingham's Alexandra Theatre this week.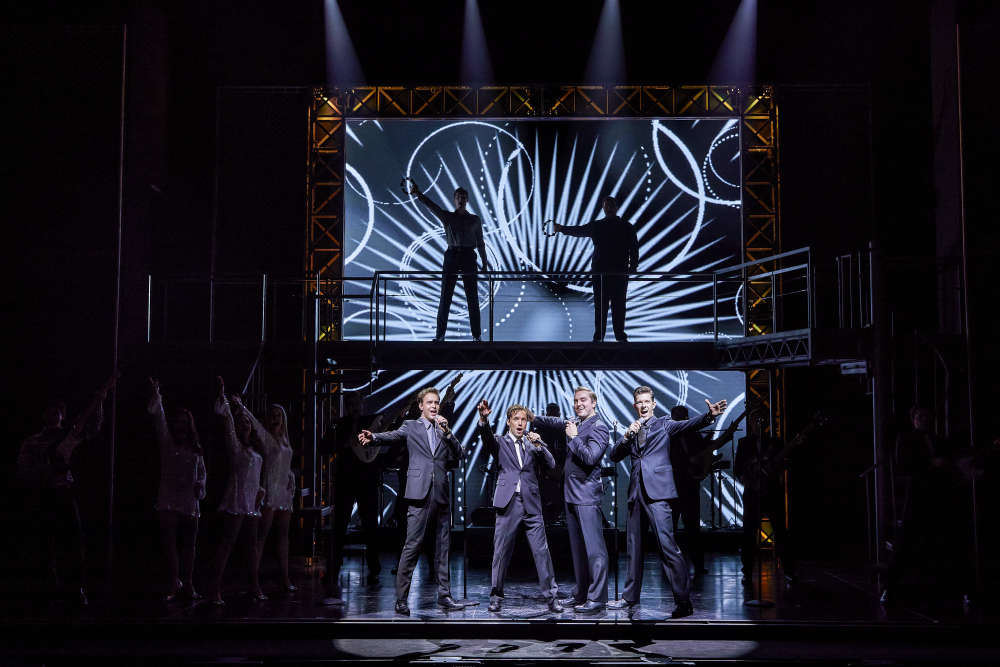 In various guises, Jersey Boys has won no less than 55 major awards worldwide, including the Olivier Award for Best New Musical. Alongside this tour, the show has been seen on Broadway and in the West End as well as Las Vegas, a US National Tour and in the Netherlands.
Seven years to the day since I first saw the show, it made a lasting impression on me - but whether through TV appearances, West End runs or just sheer curiosity, the show has played in the minds of so many people across the world since it debuted that you have a certain perception of what you're about to see when you take your seat.
Sitting down in an auditorium with an industrial-esque, steel-look set was poles apart from the traditional red-velvet clad quartet we normally see in promo shots - however the reason behind that soon became apparent. Jersey Boys is the remarkable true story of Frankie Valli and the Four Seasons and their rise to stardom from the wrong side of the tracks. These four boys from New Jersey became one of the most successful bands in pop history, were inducted into the Rock and Roll Hall of Fame and sold 175 million records worldwide...all before they turned 30! The show is packed with their hits, including Sherry, 'Walk Like A Man', 'December, 1963 (Oh What a Night)', 'Big Girls Don't Cry' and 'Working My Way Back to You'. In fact, Jersey Boys is undoubtedly a jukebox musical - and doesn't shy away from that.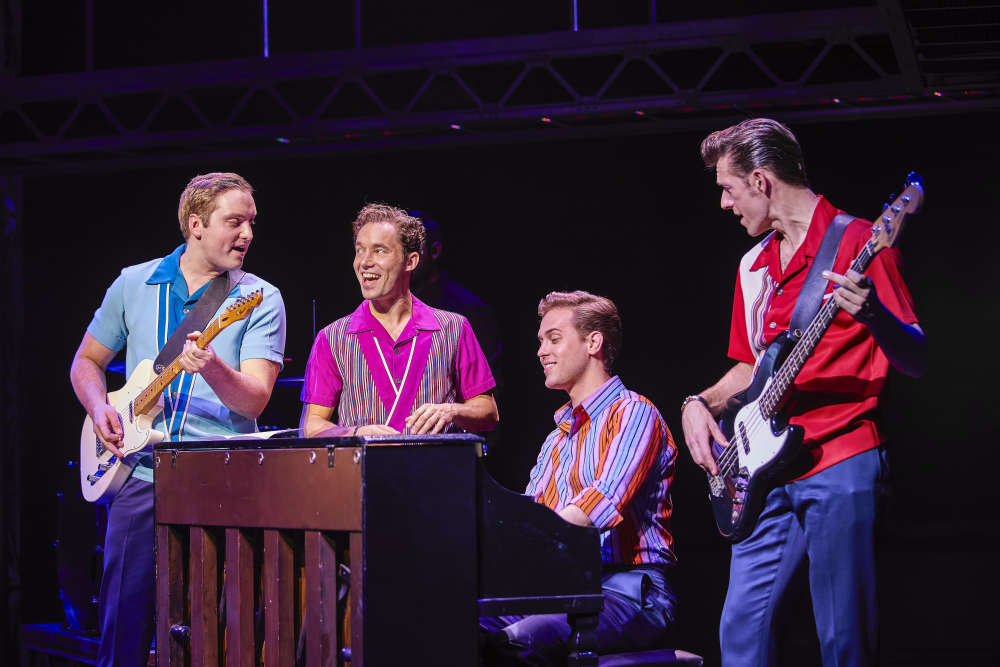 Michael Pickering lead the cast as Frankie Valli; the man with the astoundingly strong falsetto voice. The role was taken over after the interval by the alternate Frankie, Luke Suri after Pickering became indisposed and I think it's fair to say that, in some ways, we were blessed. We had the luxury of seeing two takes on the musical powerhouse which were undeniably similar but also individually unique. Michael and Luke; thanks for blowing us (and the rest of the auditorium) out of the water. With a truly exceptional vocal performance, this duo take Frankie by the proverbial horns, recreate his sound and then smash it straight out the park.
They were more than ably assisted by the three other Seasons too; Blair Gibson plays Bob Gaudio and stars alongside Lewis Griffiths as Nick Massi - a role he's no stranger to - and Dalton Wood as Tommy DeVito. It can be daunting when you're replicating the original artists in a jukebox show and, in so many cases, that replication can turn into distinctly average imitation. To combat that, a number of musicals substitute the original musicians with alternate characters who mimic the life of the well known stars which works fine and covers up the odd misdemeanour - think The Bodyguard. The thing is, you can't take such iconic music as the songs on show in this production and use stand-in's.
Granted, all of these actors have performed in professional productions, either the West End or touring the UK, so have a certain pedigree on stage. In fact, the whole leading quartet are about as talented as you can get and, when you put them on a stage and close your eyes, quite simply - the Four Seasons are back together.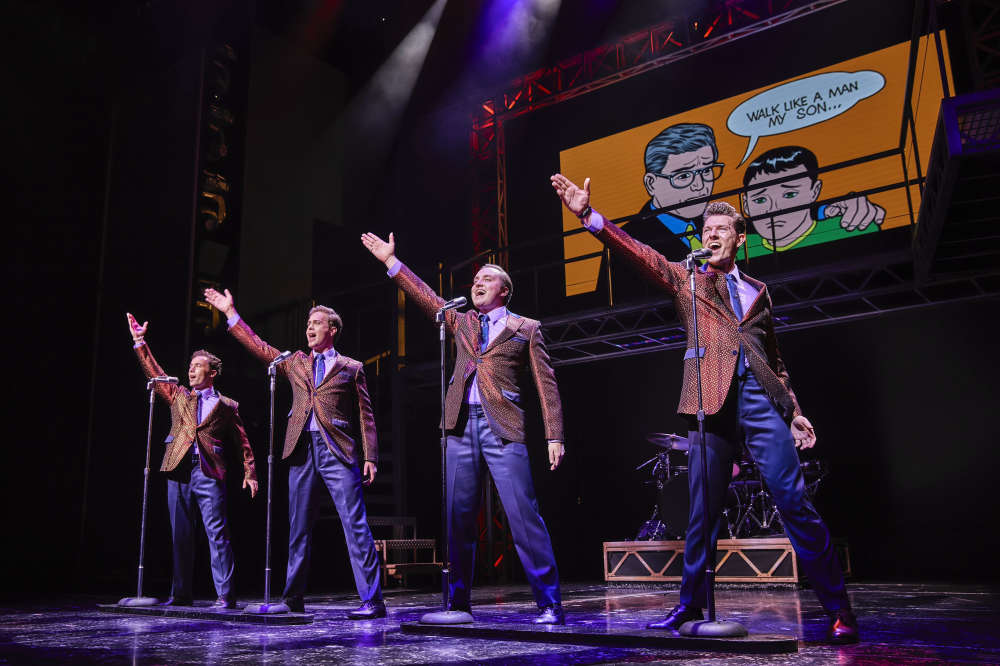 Jersey Boys has now been seen by over 19 million people worldwide and, until its closure, was firmly established as one of the West End's longest running and most popular shows, something that's replicated with ease by a touring cast who belt out classics from decades long gone - but definitely not forgotten. The songs may be 30+ years old but they still infiltrate people lives and hearts on a daily basis.
Plus - guys especially - you'll leave the theatre CONVINCED you can sing the intro to 'Walk Like A Man' just as well as the Four Seasons.
(Spoiler. You can't!)
Jersey Boys runs at The Alexandra Theatre until Saturday 1st January 2022. For more information, or to get your tickets, head to atgtickets.com/birmingham.