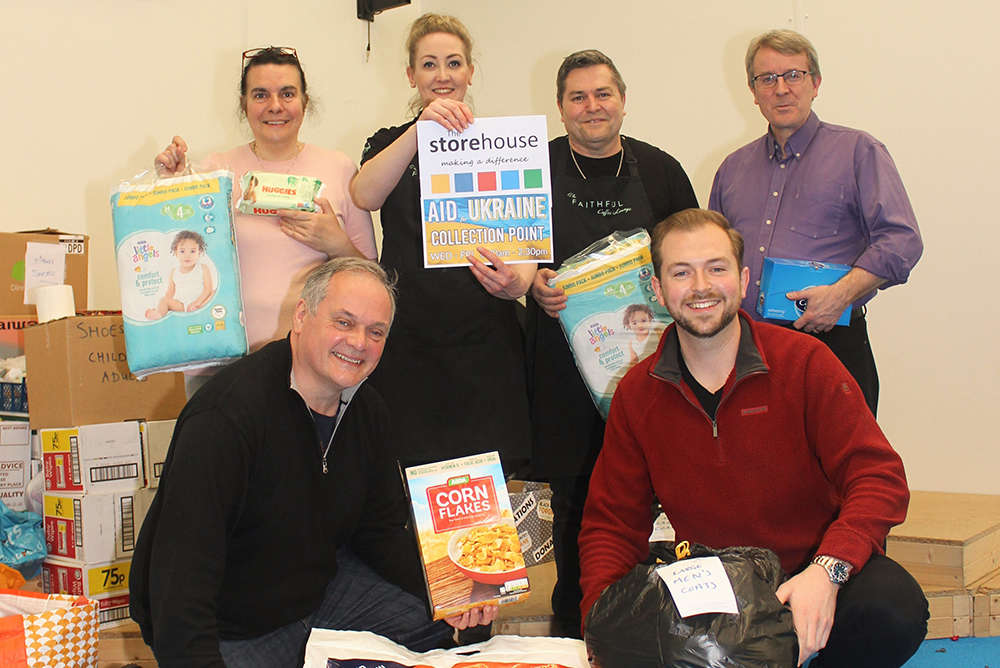 The Storehouse at Albion Street Church in Brierley Hill
The Storehouse at Albion Street Church in Brierley Hill is asking for donations to send in support of refugees fleeing Ukraine.
The church has partnered with Caminul Felix – a Romanian based organisation who, in addition to their key work supporting orphans in Romania, are now providing support to Ukrainians who have crossed the border in search of refuge.
As part of this work, Caminul Felix is now caring for some 250 or more Ukrainian refugees each and every day. Items wanted include: children's nappies; female hygiene products; wet wipes; all toiletries; toothbrushes and toothpaste; warm clothing; sleeping bags; blankets; boots and shoes; children's colouring books and pens; non-perishable foods.
Local people in Brierley Hill and surrounding areas can drop donations at The Storehouse between 08:30am and 2:30pm from Wednesday to Friday. Peter Jenkins, UK representative of Caminul Felix and Albion Street Church partner said:
"We are doing what we can but we cannot do it alone and appreciate all who have given and are continuing to give.
"We need people to help us sort and pack the donated goods and you will be welcome to visit us at The Storehouse where you will be greeted with a free cup of coffee in our adjoining cafe."
Adam Davies, Councillor for Brierley Hill ward, added: "The Albion Street Church team have used their connections to partner with those directly offering support on the ground in Eastern Europe.
"I know lots of people in Brierley Hill want to do something to help Ukrainians who have been driven from their country, so I'd encourage anyone thinking of making a donation to drop in or contact The Storehouse and find out how they can contribute to the fantastic work the team are doing."
The Storehouse is located at Albion Street, Brierley Hill, DY5 3EE and enquiries can be made through 01384 732 739.