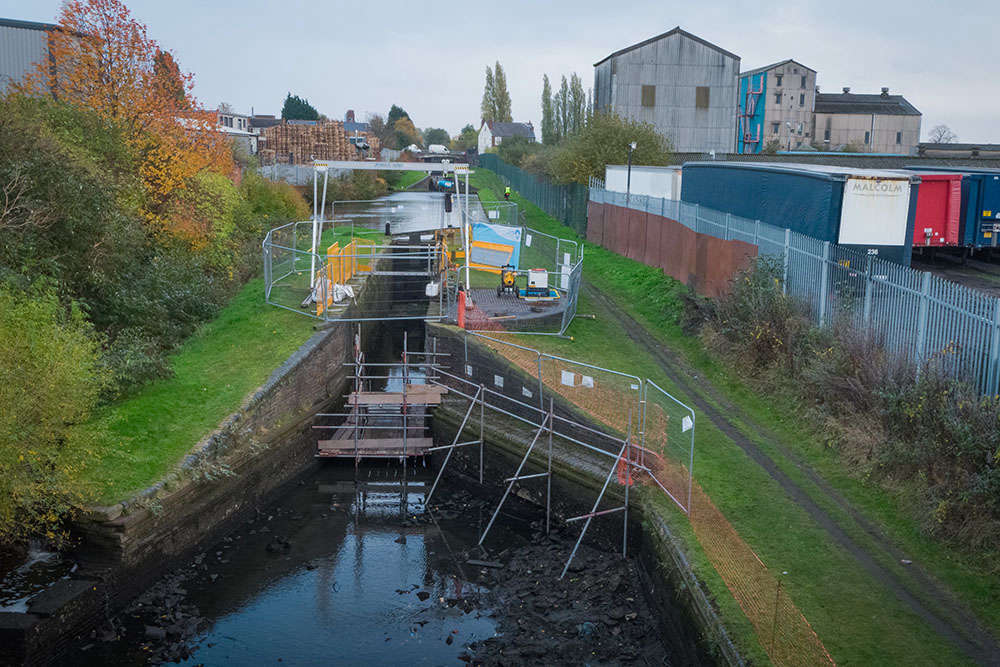 Lock gates on the Black Country's historic canals are regularly maintained and the gate at number three lock was nearly 25 years old and had come to the end of its working life.
The Walsall Canal runs for seven miles from Ryders Green Junction to Walsall Town Wharf. Once on the cusp of being lost forever, the arm has been refurbished to include mooring facilities for visitors.
Walsall Gasworks were still using canal transport until late into the commercial-carrying age and tanker specialists Thomas Clayton undertook their last journey from here with a load of crude tar in 1966.
At the bottom of Ryder's Green the derelict Danks Branch linked with the Tame Valley while the Haines Branch served brickworks; the canal network was vital to the ecomony of that day.
The project lasted two weeks and cost around £50,000 and involved craning out the old gate from the lock and manoeuvring the new gate into position. The canal needed to be drained in order for the team to carry out the final fit of the gate so we carried out a fish rescue to move the fish to a different section of the canal away from the work site.
To find out about the history, fish rescue, ecology and how the gate was removed and replaced visit the Canal & River Trust virtual open day.