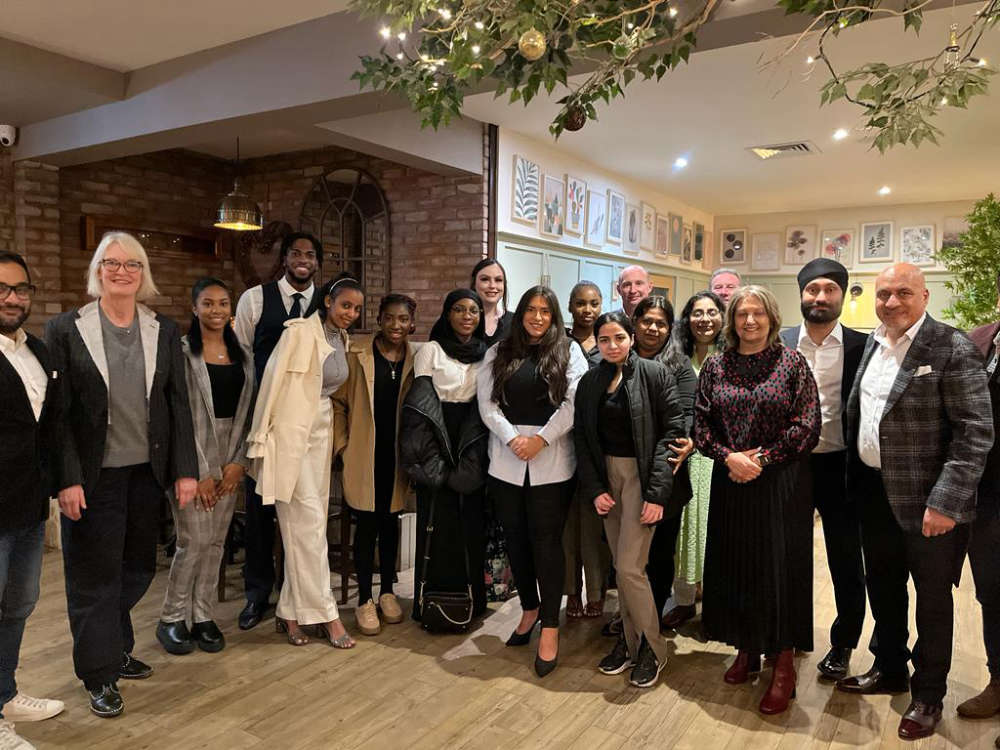 West Bromwich East MP, Nicola Richards hosted a dinner for students from Sandwell Valley School to network with industry leaders and inspire them in the first stages of their career.
Nine current and former students from the West Bromwich school, recently rated by Ofsted as 'Outstanding', dined with a range of successful professionals.
Attendees included West Midlands Mayor, Andy Street; former Digital Minister and current Executive Chair of Warwick Manufacturing Group, Margot James; successful business people, doctors, and many others.

The dinner took place at The Lewisham Bar and Restaurant, who helped to sponsor the evening along with local business, Giffords Recycling.

Nicola organised the dinner following a visit to Sandwell Valley School last year. Students were given a unique opportunity to meet professionals in a way that many young people wouldn't usually have access to. Nicola said:
"When I visited Sandwell Valley School, I was overwhelmed with the ambition shown by their students. These are the doctors, journalists, business people, and computer scientists of the future.
"I hope giving them a chance to meet with people who have already made it in those careers will help them in their journey to achieve their goals.
"I'd like to thank The Lewisham and Giffords Recycling for sponsoring the event to make it possible, and all the guests who attended. Without them, these bright and talented students wouldn't have been able to make the most of this exciting opportunity.
"The event went so well I will be looking to host more networking dinners for local students in the future."
Mim Hall, Principal of Sandwell Valley School, added: "It's been a wonderful year for Sandwell Valley School especially after we were rated as outstanding by Ofsted.

"Our students were thrilled to be able to network with local dignitaries, politicians, and industry representatives at the dinner. The guests were so helpful in showing our students the wonderful opportunities open to them.
"My sincere thanks go out to them for their time and Nicola and the sponsors for making this happen."