Nativity! The Musical, written and directed by Debbie Isitt, is based on her 2009 film of the same name. It follows a Coventry based primary school, St Bernadette's, where teacher Mr Maddens and his assistant, Mr Poppy, mount a musical version of the nativity with the students - promising it will be adapted into a Hollywood movie.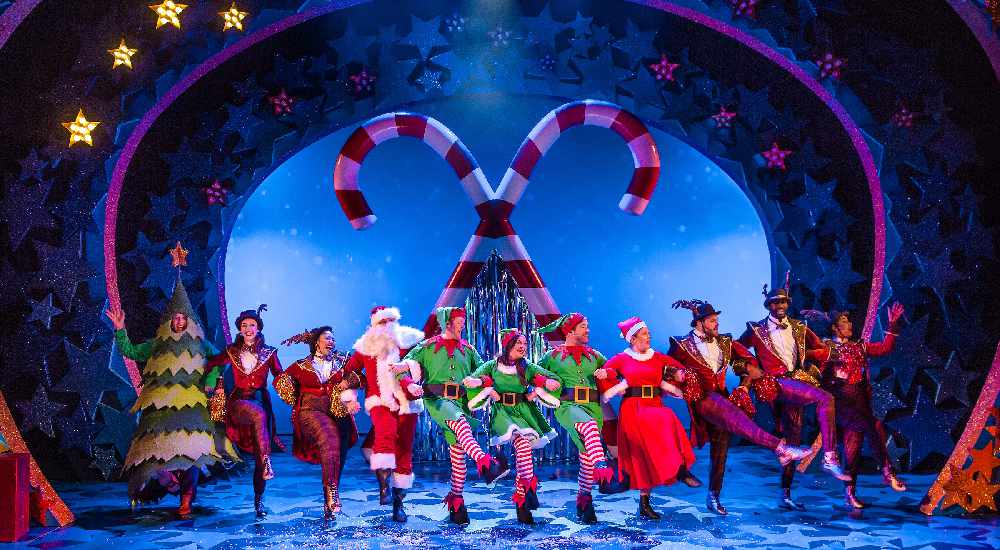 The musical features songs from the film including Sparkle and Shine, Nazareth and She's The Brightest Star. It made its world premiere at the Birmingham Repertory Theatre in October 2017, before touring the United Kingdom over the festive period - and it's become almost as much of a staple of modern-day December as Santa and red cups at coffee shops.
What's beautifully poignant about the show launching in Wolverhampton is that it's a truly Midlands-focused tale. Isitt is a Brummie and the show is centred around a Coventry school. Even the children who make up the cast of pupils are recruited locally so there was a warmth in the auditorium before a note had been played.
I'm not ashamed to admit I was a Nativity! virgin. For me, Christmas had always been about panto's and nothing more - so, whilst I was sure the show would be good, I had no idea on what scale.
Be in no doubt - this show is OUTSTANDING in every sense of the word. Isitt has truly created a work of genius.
It's funny, infectious and heartwarming and an amazing way to kick off the festive season in style. I don't think I was ready for the enormity of the production. With a set that looks like something straight from the big screen and a cast who deserved every moment of applause throughout, this show is really something special.
Once the show has toured the UK in the run up to Christmas, it plays a short set of dates in London over Christmas, with some big name appearances which always draw crowds. However, I find it hard to believe that those names could add any more glitz and glamour to proceedings than our cast at The Grand this evening.
First thing's first - the children. The young cast are split in two. A group portraying pupils from St Bernadette's upmarket rivals, Oakmoor Prep, who are chosen on a per-venue basis and the class of the Coventry state school itself who are touring with the show. Both teams were amazing - slick, well choreographed and with angelic voices, the audience were smitten from the get-go.
Scott Garnham (Billy Elliott - The Musical) and Ashleigh Gray (Wicked) are sublime as Mr Maddens and Jennifer. Bringing a touch of West End sparkle and shine to the show, the duo reprise their roles from the previous UK tour and are perfectly cast. Gray's voice literally defy's gravity (sorry!) and commands your attention whilst Garnham's charisma and comic timing set him apart from his peers.
The show is known for dropping a celeb or two into each production, with Louis Walsh and Danny Dyer featuring amongst the productions alumni. During this year's London stint, Rylan Clarke-Neal will take to the stage alongside Sharon Osourne, however Dani Dyer is a constant through both the tour and the dates in the capital. Dyer is best known for a stint in Love Island on ITV - but please don't let presumptions fool you. She's no shrinking violet, sending up 'celebrity' with a beautiful pastiche of Hollywood glamour. Her singing voice possibly isn't on a par with others in the cast, but she absolutely throws herself in at the deep end without taking herself seriously - and she has the audience on her side from the moment she first appears.
However, for me, Scott Paige absolutely steals the show. Period.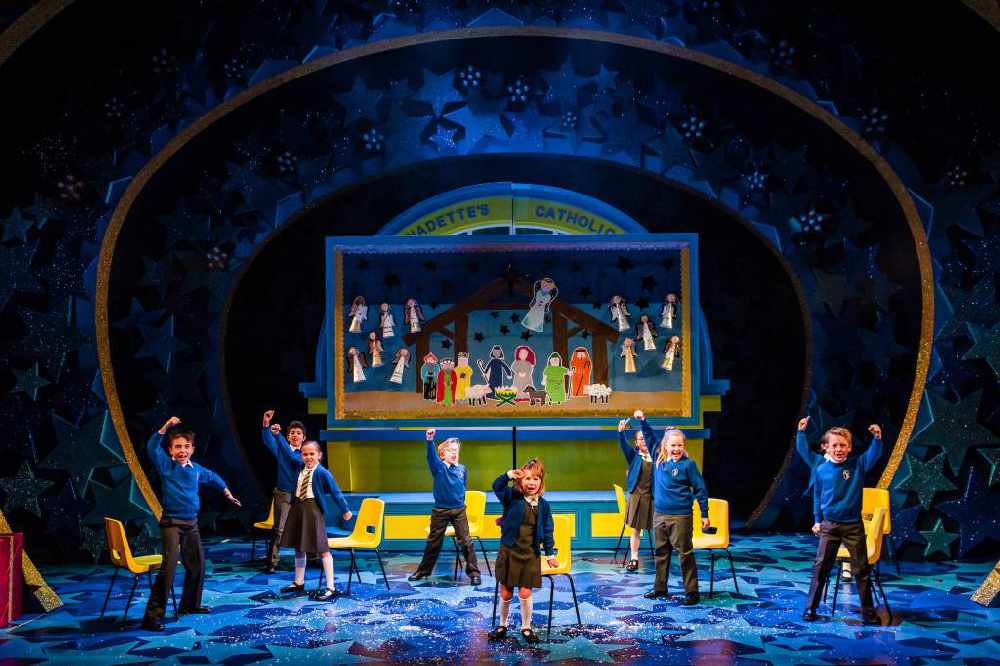 With a comparatively small list of shows to his name, Paige could be considered as a relative newcomer to the scene, with just a handful of major shows to his name. He last visited The Grand with The Addams Family in 2017, but this role really gave him a chance to shine. Paige threw himself into the part of Mr Poppy, all guns blazing! With an addictive personality and a warmth which had the audience grinning from ear to ear, his interpretation of the character was - in my eyes - crazy, hilarious and perfect.
Two years ago, I said that Paige was an untapped talent who needed his moment of glory - and this is it. He should be commended for his performance.
The cast of Nativity! are about as perfect as you can get. This production had the entire audience in the mindset of a ten-year-old again and has kick-started the festive season for the Black Country. No longer is Christmas crowned by the Panto season - I genuinely hope that, for decades to come, it's Nativity! The Musical who press the golden buzzer and put a smile on all our faces.
Absolutely, definitely, FIVE STARS!
Nativity! The Musical plays at Wolverhampton Grand until Saturday 2nd November 2019. For more information, or to get your tickets, visit grandtheatre,co.uk.