We reviewed the current production of 'Everybody's Talking About Jamie' earlier in its run. This review is an updated version of a previously published one.
---
Watching a production of a show for a second time, within weeks of your first stint, could be considered to be quite repetitive. However, a second chance to see this phenomenal production of Everybody's Talking About Jamie was the polar opposite - it was a chance to take a fresh look at arguably the most relevant show currently on a UK stage.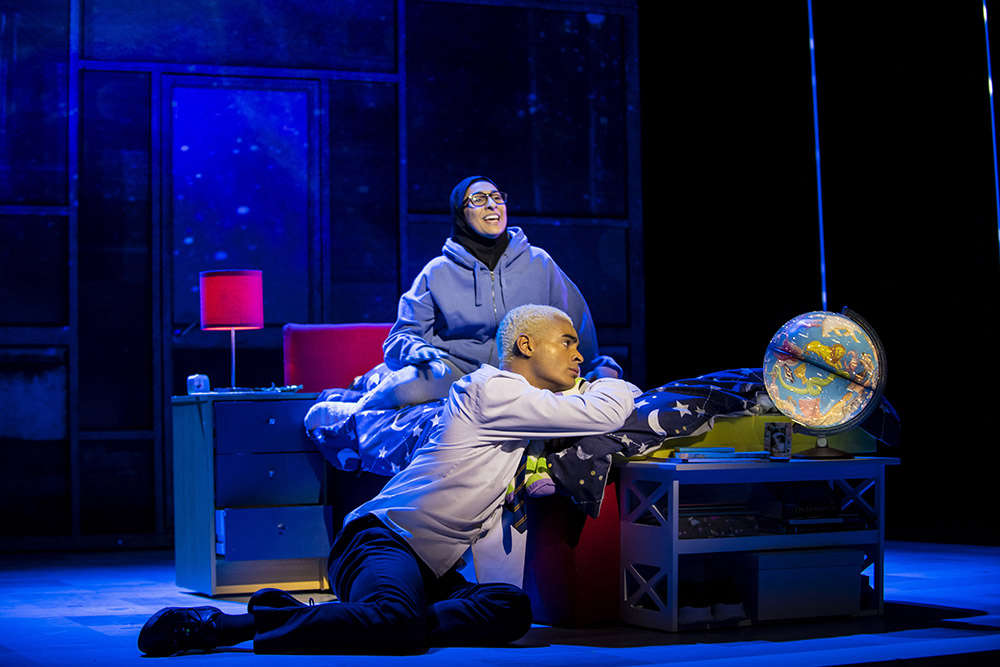 Jamie is coming-of-age stage musical with music by The Feeling frontman, Dan Gillespie Sells and book and lyrics by Tom MacRae. The show is inspired by the 2011 television documentary Jamie: Drag Queen at 16 directed by Jenny Popplewell. The musical follows a 16-year-old teenager as he overcomes prejudice, beats the bullies and steps out of the darkness to become a drag queen.
Having debuted in the West End in 2017, this tour - delayed from last year - is the first time Jamie has left the capital and taken a good chunk of its London cast with it. That soundtrack is mixed with a solid chunk of Northern charm and wit and a story which resonates so poignantly with a cross-section of society. It's hilarious, heart-wrenching, sassy and an exquisite example of the quality of new musicals we produce in Britain.
Former West End 'Jamie', Layton Williams reprises his role to head up the cast and is a stellar example of what a leading man should be. He embodies Jamie New and his chemistry with the character shines through - but without complacency. Williams isn't going through the motions, he's giving us full-frontal sass and the audience love him for it.
Shane Richie is also returning to the show and revisiting the character of Hugo/Loco Chanelle. The part could have been written for him and his command of the stage reminds you of his years of experience. The phrase 'a safe pair of hands' could be seen as a psuedo-criticism but for Richie it's simply confirmation that, when the challenge is presented, he rises to it ten-fold.
Shobna Gulati shines Ray, the friend and confidante of Margaret. Gulati played the role in the London production and also stars in the big-screen version which was released on September 17th on Amazon Prime. Her talent shines through on stage with beautiful delivery and a classic Northern humour, it's such a huge asset to the Jamie family that Shobna's love affair with the story still remains strong.
However this evening's performance belonged to Amy Ellen Richardson, who blew the audience away with her portrayal of Jamie's mum, Margaret. Finding the balance and chemistry to pull this role off is a unique scenario to find yourself in. You need to have that sassy, Northern humour and brilliant comic timing, but also a vulnerability, especially at the point in the show where Margaret's years of trying to give Jamie a good life come crashing down.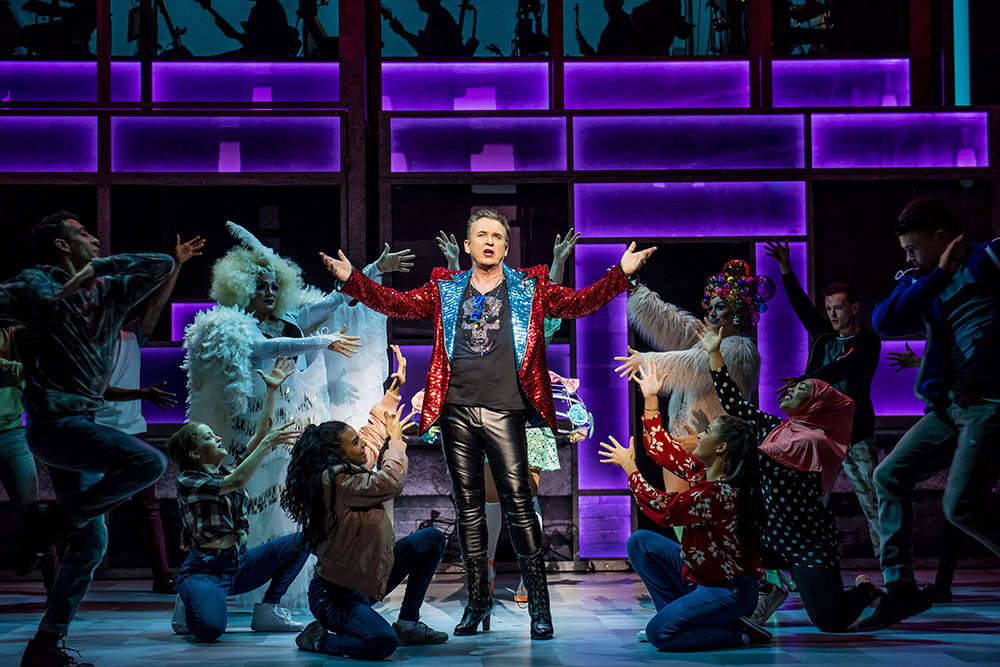 Josie Walker originated the role in London and, night after night was well know for bringing the audience to tears. It's hard to imagine anyone else playing Margaret, but Richardson was simply outstanding tonight. Her rendition of He's My Boy was mind-blowing. It had the audience sobbing and screaming with appreciation in equal measure and that's an amazing skill to have.
I honestly believe that the stable of 'Margaret's' will sit alongside the lists of 'Mrs Johnstone's' and 'Valjean's', and this example should absolutely top the list.
Without hesitation, I'd happily say Everybody's Talking About Jamie is exactly what we need in the world right now. An important, poignant piece of theatre with a heart, a message and a stack of humour. Without sounding (too) cliche, this production really is in a place where it belongs and is something the whole country should have in their 'to see' list.
Everybody's Talking About Jamie plays at Wolverhampton's Grand Theatre until Saturday 10th October. For more information, visit grandtheatre.co.uk.