Grease is a 1971 musical by Jim Jacobs and Warren Casey. Set in 1959 at Rydell High School, the story follows ten working-class teenagers as they navigate the complexities of peer pressure, politics, personal core values, and love.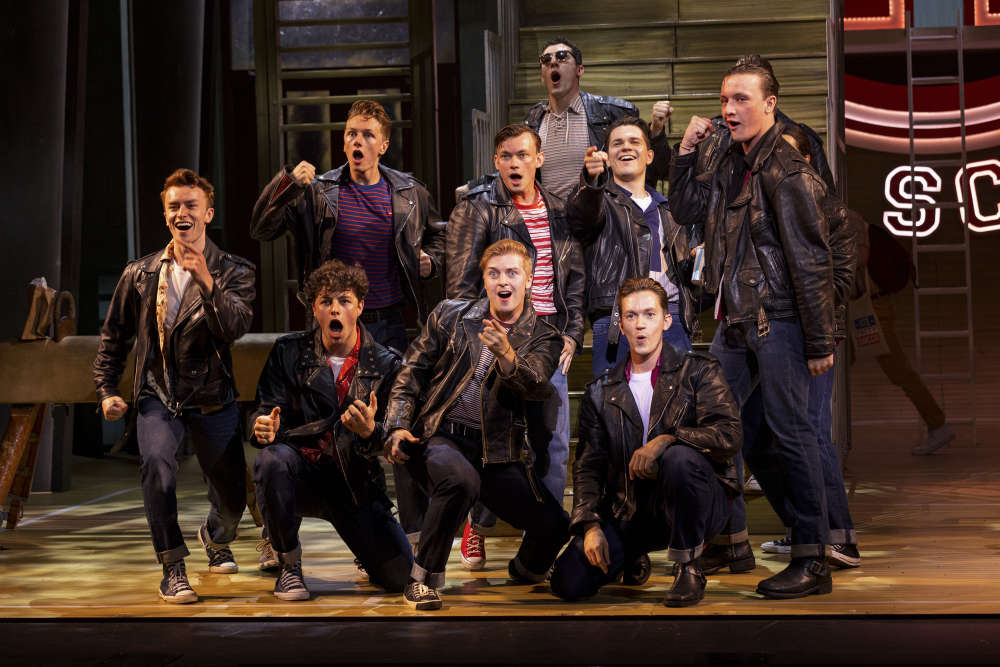 With more productions and revivals than most other musicals could dream of, Grease is continually voted the nations favourite show in opinion polls. Having been nominated for no less than 11 Tony and 2 Olivier Awards, the stage version of the story pre-dates the film version by some 6 years with the Original Broadway and West End productions opening in 1972 and 1973 respectively.
The stage version of the show is subtly different to the film that so many teenagers grew up loving, with some songs in different positions and the focus thrown on different sections of the script. Over time, the alterations have become less and less, however this new incarnation of the fan-favourite very much follows the format of the original stage version. With extra songs, dance breaks and scenes which have become almost redundant since the big-screen smash hit, the current UK tour is a take on Grease I'd not seen before.
Furthermore, this production feels huge. It's got a big-budget sheen to it with a stunning set, out of this world choreography and a world class orchestra. Combined those things and you know you have something special.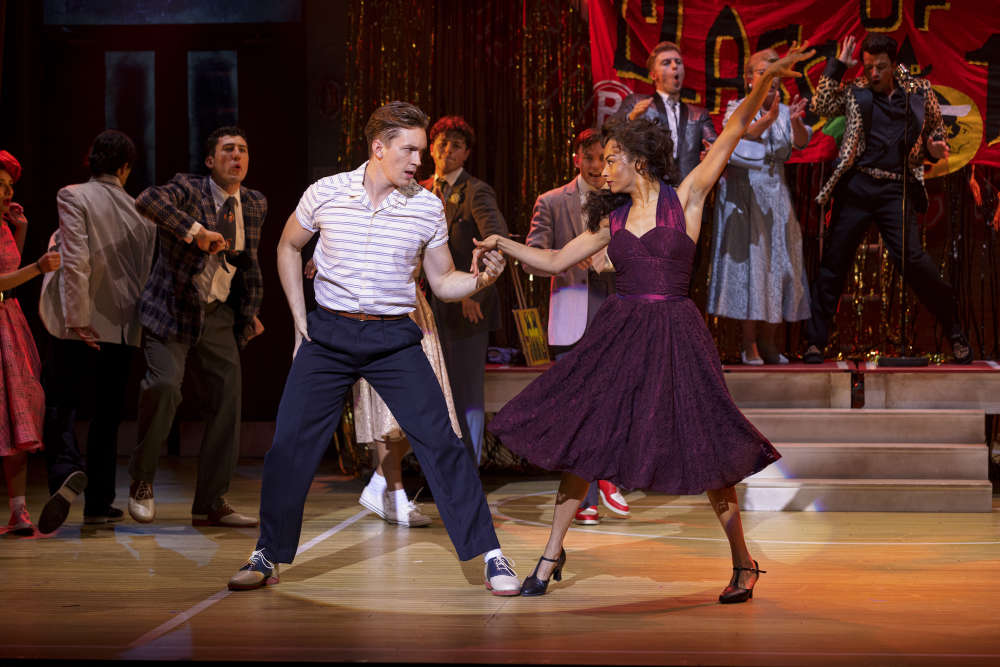 Peter Andre plays Vince Fontaine and Teen Angel - and what a crowd pleaser! However, more than that, his performance brought the house down. His charm and charisma mad him an inspired piece of casting.
There's a huge expectation on the cast to get it 'right'. Ellie Kingdon, fresh out of University, takes the role of Sandy and her interpretation needs to be just enough 'Olivia Newton John' that people recognise he character - but far enough removed that she isn't just a tribute artist.
Her execution of the role was astonishing; grabbing the audience with her beautiful vocals and strong acting prowess. Her rendition of 'Hopelessly Devoted To You' was exquisite and was one of so many songs performed this evening which had the audience singing out loud! Her professionalism and undeniable talent shone and the auditorium warmed to her from the second she set foot on stage.
Dan Partridge (Cats, Hairspray) literally embodies Danny Zuko - a role which could have been written for him.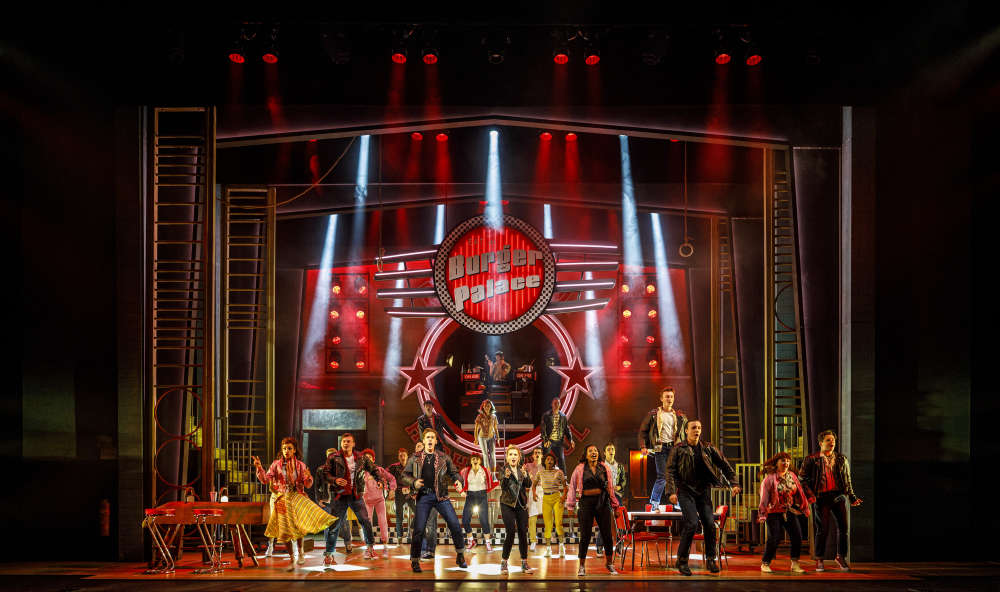 Bringing swagger, fun and a proper 'leading man edge' to the cast, his credibility and justified place in the production is never in question.
Tendai Rinomhota (Annie) is perfectly cast as Rizzo - the leader of the Pink Ladies. In my opinion, not since Stockard Channing has there been a more suitable candidate to don the dark wig and sunglasses. Tendai presents a fearless and confident interpretation of the character and more than holds her own vocally.
Alongside a soundtrack that needs no introduction, a phenomenal band and an ensemble cast that's one of the strongest on the current touring circuit, this is a show which epitomises brilliance from start to finish. I saw the 1993 production and, for me, this hands down beats it. With a strong cast, a youthful approach and a slickness which is remarkable, if there's one show you have to go and see this year - this is it!
Grease runs at The Alexandra Theatre until Saturday 6th November 2021. For more information, or to get your tickets, visit atgtickets.com/birmingham.