Direct from the West End, Groan Up's is a brand-new production from the multi award-winning Mischief who are probably best known as the creators of The Play That Goes Wrong.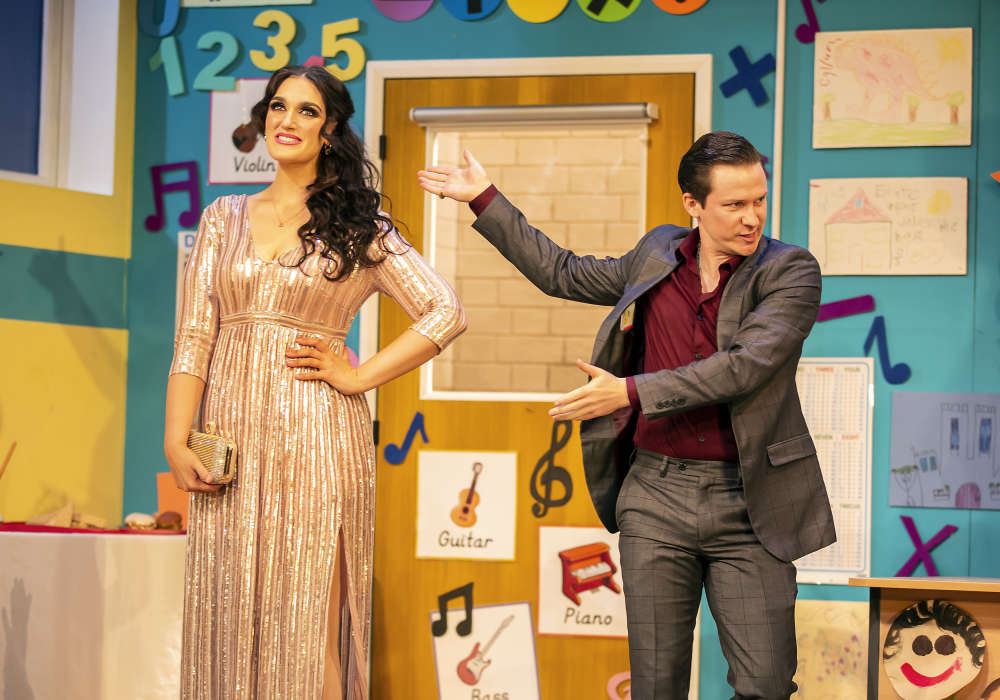 The show follows an unruly classroom of six year-olds on a journey through 'anarchic high school teenagers' to end on the challenges of adulthood. The piece questions whether we choose who we become or, indeed, whether we ever really grow up?
The Mischief team are synonymous with a specific kind of physical theatre, which can be found throughout their back catalogue. Groan Up's is a very different performance style, which still packs in the physicality but that slapstick element manifests itself in a different way, which I think it's fair to say was a source of confusion for some members of the audience.
Shows like The Play That Goes Wrong are packed full of a repetitious style which just isn't present in this show. Instead, the humour comes from a caricature of a situation that we've all found ourselves in. Childhood.

In the first act, the adult performers play children - initially primary school age, where their naive nature and brutal honesty gives the chance for some comedic lines. It feels like the piece very much borrow's it's tone from Kid's Say The Funniest Things and during their stint as teenagers, their desire to be seen as cool and popular gives rise to some equally funny moments.
The second half of the show focuses on the poignancy and reflection of a school reunion, where we see how the main characters lives have changed since they left school. This section of the performance was, for me, the stronger by far. It's fair to say that the writers were back on much more solid ground by this point and able to return to their roots with a farce-like storyline that saw confusion, timing and slapstick reign supreme. Some elements, specifically Chemise's speech, delivered so beautifully by Jamie Birkett, had me literally crying with laughter.
However it also struck a surprisingly sombre tone, with a realisation of the struggles we face as adults. The cool kid ended up failing and working in a pet shop. The clever kid passed and realised her dreams…but has the success actually made her happy or is it a façade?
And most importantly, will the class EVER manage to keep a hamster alive for more than six months?!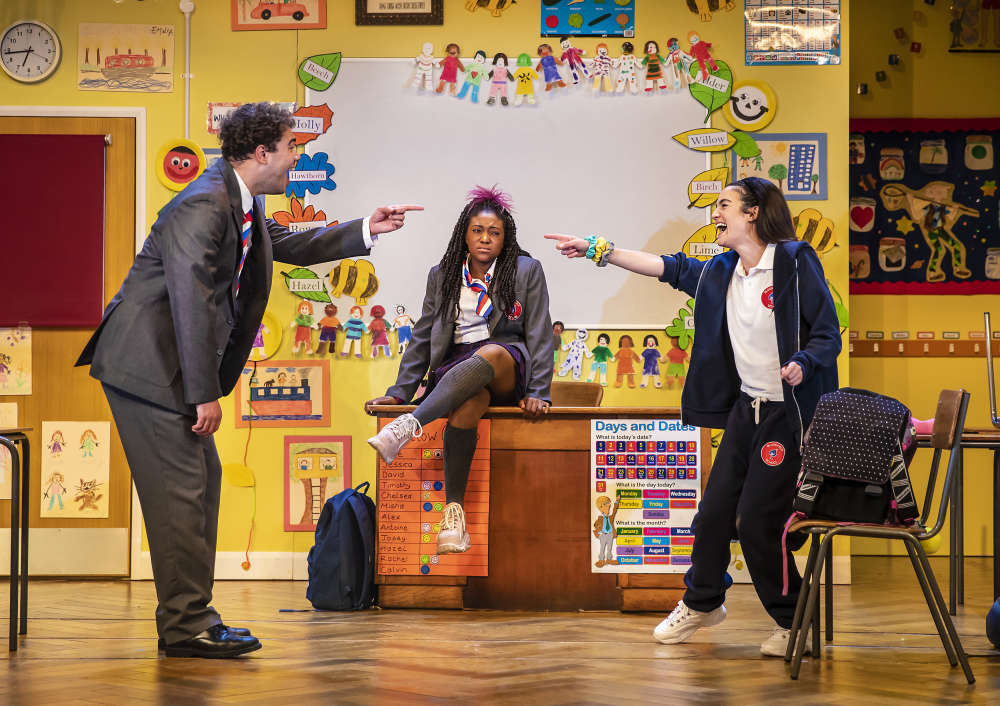 All of the performers on stage this evening were outstanding and any part of this review that's less than perfect is not a slight on them. The dialogue, their command of their characters and their ability to perfectly convey emotion was second to none. Furthermore, the story arc for Archie (Daniel Abbott, Pride and Prejudice) going from confused young boy to closeted young man, was a very unique but powerful commentary on society and its attitude towards the LGBTQ+ community.
Lauren Samuels (Grease, We Will Rock You) shone as Katie, the stereotypical 'smart' girl at the centre of a (very different!) love triangle. Her performance was brilliant, but for me it was some of her moments without dialogue that stood out. Her ability to convey emotion without the need to speak was mesmerising.
Special mention should also go to the creative team too. When your actors can't shrink and grow on demand, their brilliant oversized set which shrank in sync with the change in era was brilliant!
Groan Up's isn't The Play That Goes Wrong - not in the slightest. It feels like the writers attempt to try something new (and elements of it are brilliant) but for me there were two extremes. Some of the gag's just didn't crack a smile but that's the unique nature of humour. I also found a lot of the show laugh-out-loud funny and a 20 second monologue about how a Geordie model 'met' Simon had me in pieces whilst others in the auditorium didn't falter.
There's definitely smut and childish innuendo, and there's moments of real poignancy too. Well acted and well intended, I think you just have to take it with a pinch of salt, that not everything on stage might be your cup of tea.
But hey, if we were all the same, the world would be a boring place!
Groan Up's plays at Wolverhampton Grand until Saturday 13th November 2021. For more information, or to get your tickets, head online to grandtheatre.co.uk.