For most people, Andrew Lloyd Webber is a name synonymous with musical theatre - and hit shows too. There's very few of his productions that haven't gone on to phenomenal success either in the UK or overseas and School Of Rock is undoubtedly the newest addition to that list.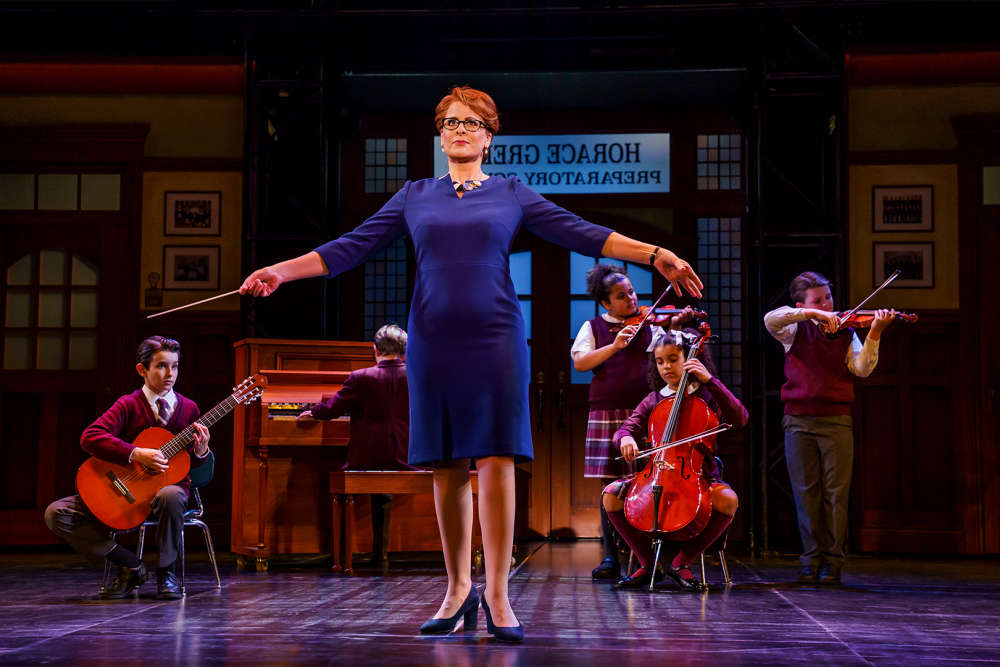 Based on the hit film starring Jack Black, this hilarious new musical follows Dewey Finn - a failed, wannabe rock star who decides to earn a few extra bucks by posing as a substitute teacher at a prestigious prep school. There he turns a class of straight-A students into a guitar-shredding, bass-slapping, mind-blowing rock band. While teaching these pint-sized prodigies what it means to truly rock, Dewey falls for the school's beautiful, but uptight headmistress, helping her rediscover the wild child within.
Featuring 14 new songs, plus all the originals from the movie, this production delivers face-melting guitar riffs and touching romance in equal measure.
First thing's first - what an absolute joy it is to be back at The Grand. Standing resplendent in Lichfield Street, School Of Rock is the venues first major touring production post-Covid and seeing the foyer and auditorium bursting at the seams with excited patrons at a truly family-orientated show was amazing!
That feeling was palpable as the lights went down and the show began...and what an incredible show it was.
It's fair to say that School Of Rock is the sort of musical that you can't help but smile at. Whether it's the humour, the soundtrack or the insanely talented child performers, the joy of watching the show is as addictive as the message it passes down.
The first thing that shines is the soundtrack. Populated by a mix of originals from the film and new - more theatrical - additions, this is a show with a soundtrack that's both vocally demanding and aurally stunning, helped on the way by an immaculate cast. Particular favourites include Stick It To The Man, When I Climb To The Top Of Mount Rock and the Jim Steinman creation, Where Did The Rock Go.
Jake Sharp leads the cast as Dewey Finn - the man who masquerades as his best mate in order to get enough cash to pay his rent and, ultimately, to take the school to victory in Battle Of The Bands.
Sharp's ability knows no bounds - and seemingly nor does his athleticism! Rarely off-stage, he throws himself around like 'stamina' isn't even something to question. Sharp embodies the character or Dewey immaculately and is an exceptional piece of casting.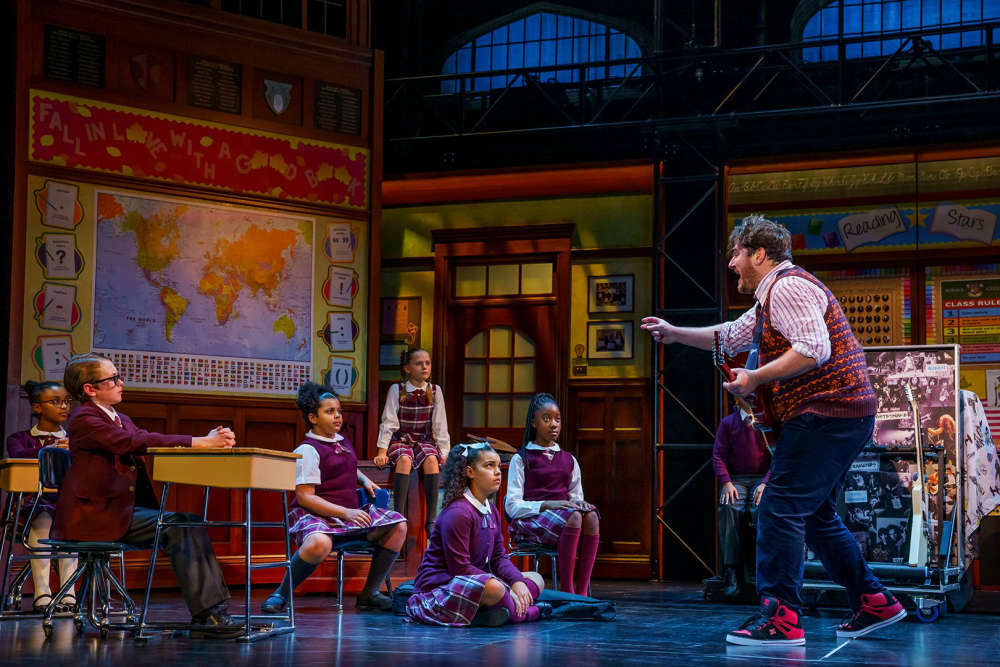 Alongside Sharp, Rebecca Lock plays Rosalie; the schools principal and the unlikely target of Finn's affection. Quite frankly, anything Lock is in will be golden, and this production is no exception. Her talent is formidable and her CV enviable - and Lock brings her all to the part, which gives her chance to showcase her vocal prowess.
Singing through her solo's like she's been doing them for decades, Lock is an incredibly safe pair of hands for the role - and that's no to suggest complacency, rather to guarantee quality. Her chemistry alongside Sharp is sheer perfection.
However I think the best marks and the top of the class moniker has to go to our young cast this evening. A dozen of them on stage almost constantly, with a number of them playing instruments - live - to an astonishingly high standard. They are clearly the future of the industry and show be incredibly proud of their professionalism on stage. They make the show what it is and each and every one of them deserved their place tonight.
For any show to re-open a venue as iconic as The Grand after almost a year and a half of closure is a tall order, but one that this addictive show stepped up to.
Wolverhampton; you're in the band!
School Of Rock plays at Wolverhampton's Grand Theatre until Saturday 25th September 2021. For more information, or to book tickets, head online to grandtheatre.co.uk.