Jesus Christ Superstar is a 1970 rock opera with music by Andrew Lloyd Webber and lyrics by Tim Rice. Making its Broadway debut in 1971 and its West End premiere in 1972, it's been widely credited as one of Lloyd Webber's all time great's.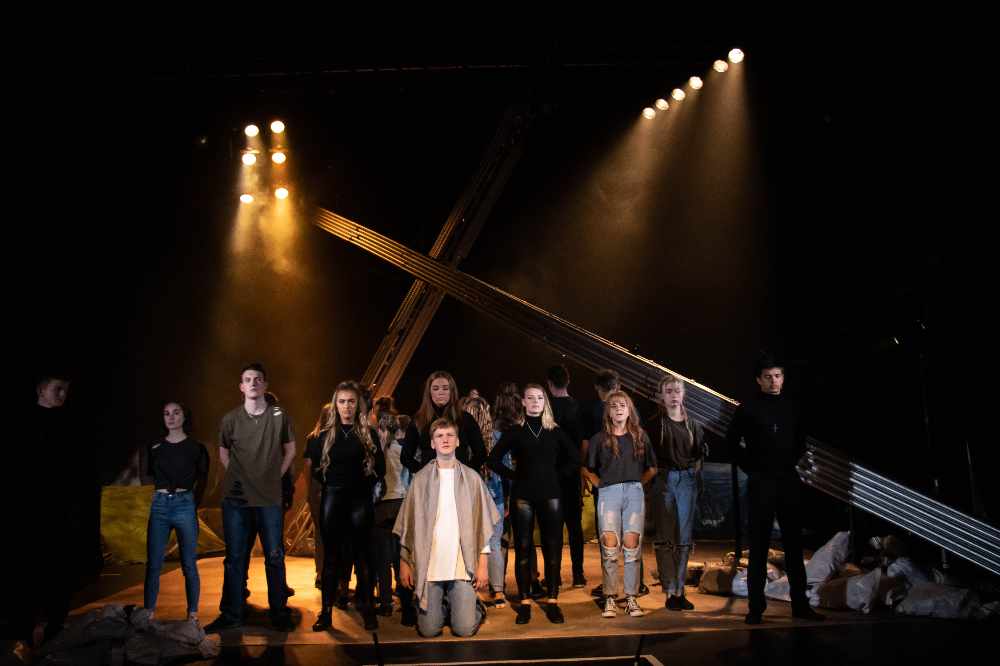 The musical started its life as a rock opera concept album before being staged, thus the show is almost entirely sung. The story is loosely based on the Gospels' accounts of the last week of Jesus's life, beginning with the preparation for the arrival of Jesus and his disciples in Jerusalem and ending with the crucifixion.
However there's an amount of artistic licence, with Superstar depicting political and interpersonal struggles between Judas and Jesus that are not present in the Bible. The show is also noted for adaptations to its staging, with many, more recent interpretations bringing the staging and costume up to date and giving a post-modern take on the original.
This production of the show has been a year in the making, putting students from one of our most intense an talented theatre schools back on the public stage. BITA is an arts academy which exists to give young people exceptional training in the arts, access to performers and creatives from around the industry and the chance to challenge peoples perceptions about 'youth theatre'. It's been two years since they took on Lin-Manuel Miranda's In The Heights in front of a packed our crowd and a new class of hopefuls are taking their chance in the spotlight this week at The Old Rep.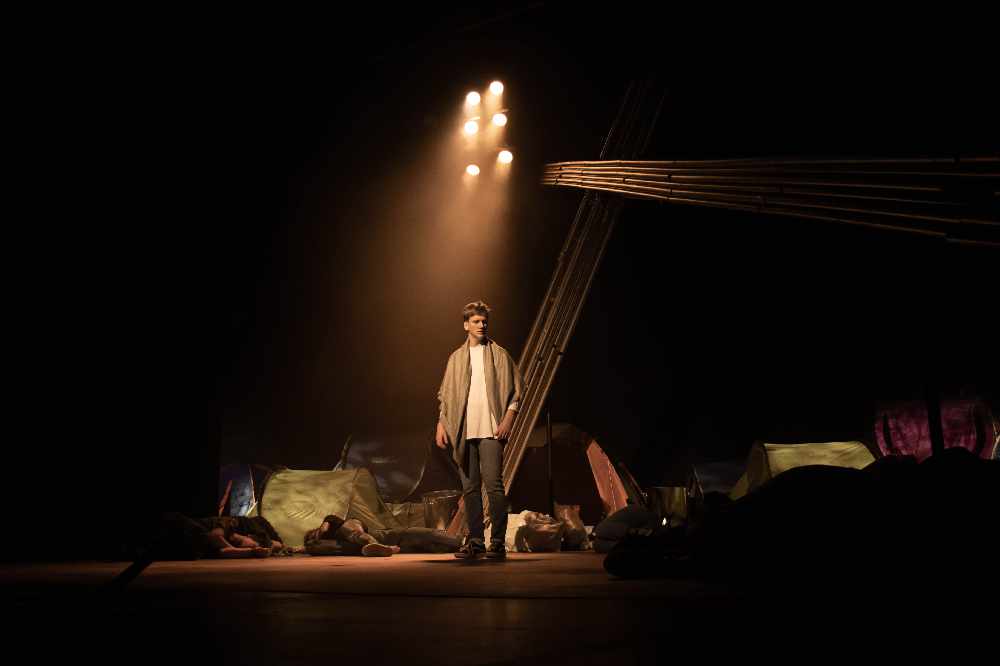 One thing which never ceases to amaze me about BITA is their dedication to their craft. Rehearsing for just three hours a week, what the team have achieved is simply mesmerising - and I stress the word team because, whilst the cast on stage are what the audience see, even a brief look through the program reveals the sheer volume of people involved in getting this piece from conception to reality.
Having worked with both QDOS Pantomimes at the London Palladium and the recent UK tour of Rock of Ages, Andrew Exeter has more than proven his credentials as a lighting designer. With an exquisite mix of subtle highlights and powerful downlighting, his ability to guide the audiences eye around the stage enhanced the performance immeasurably. Attiye Partridge and Cleve September's choreography is nothing short of brilliant, complementing some outstanding vocals and a brilliant reproduction of an iconic score by Chris Passey and his orchestra.
When it comes to the cast, however, we need to sit back and comprehend the talent on the stage this evening. Last time I reviewed BITA, I called them a 'breeding ground for stars', which was abundantly true. However, if that was the case two years ago then forget breeding ground - we've travelled through conception and birth and we're about to start gushing over how much they've grown.
This cast are, quite simply, breathtaking. Taking intense choreography and one of the most vocally challenging scores in one of the most iconic musicals in history in their stride, the performers on stage were on fire tonight and were clearly revelling in the applause and cheers their efforts were generating.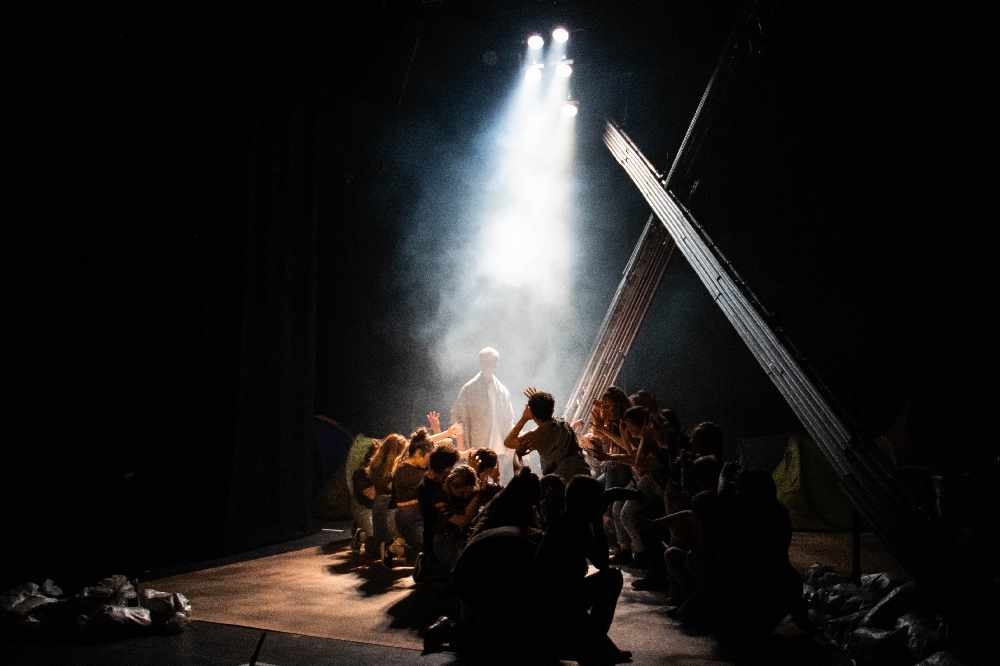 Lorna Highley's interpretation of Mary Magdalene was reminiscent of Melanie C's performance in the 2012 arena tour. With a softer, more emotive vocal, Highley had the audience in the palm of her hand and listening to every word. Dec Foster took on the role of Jesus and gave a comanding performance (with a phenomenal falsetto!) to rival any other. Ironically, Jesus can often be a role that's upstaged by Judas, however Foster maintained his intensity throughout and never played second fiddle.
However, whilst I want to absolutely reinforce that everybody on stage this evening should be incredibly proud of what they did, the stand out performance for me was that of Max Eade as Judas. Harking back to Zubin Varla's performance in the 1996 West End revival, his voice was exceptional and perfectly suited to a rock opera of this scale. Whilst i have no doubt that a bright future calls for everyone at BITA, Eade needs to be snapped up immediately.
This production of Superstar breathes new life into a behemoth of a show, a feat which could only be accomplished by a talent pool like BITA. With a creative team to rival any drama school and a cohort of young people who are willing - and able - to learn and perform at an exceptionally high level, there's even more reason to be excited about the future of British theatre.
Jesus Christ Superstar plays at The Old Rep until Saturday 2nd November 2019. For more information, or to get your tickets, head to oldreptheatre.co.uk.