Singin' in the Rain is based on the 1952 romantic comedy film, starring Gene Kelly, Donald O'Connor, and Debbie Reynolds. It's a depiction of Hollywood in the late 20s, portraying performers caught up in the transition from silent films to "talkies".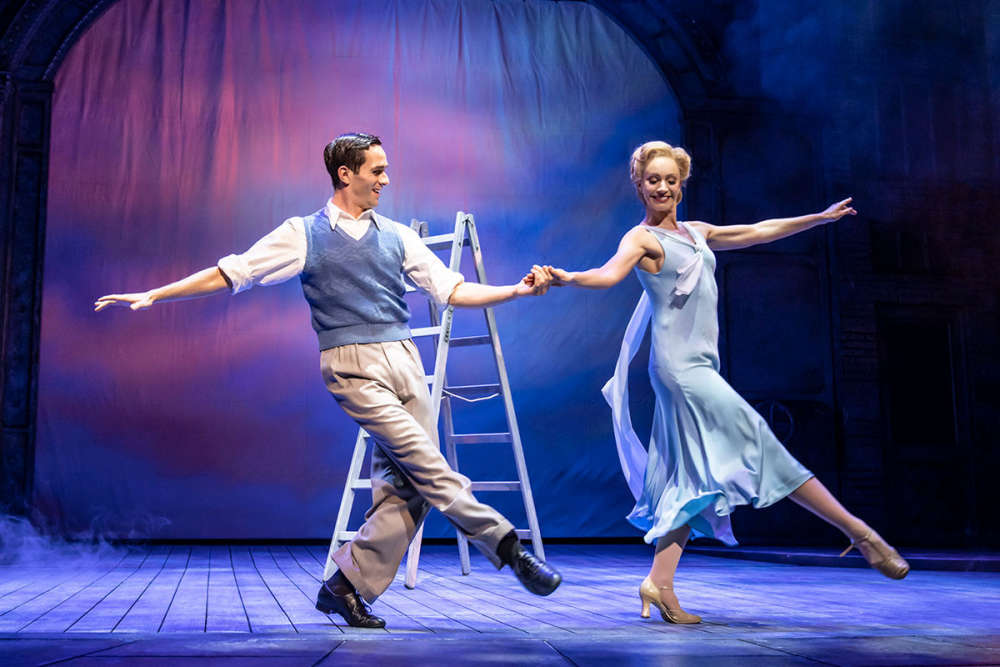 The film was only a modest hit when it was first released. However O'Connor won the Golden Globe for Best Actor in a Motion Picture Musical or Comedy, while Jean Hagen was nominated for the Academy Award for Best Supporting Actress.
The film has since been accorded legendary status and is often regarded as the greatest musical film ever made - and the production on stage this evening certainly likes up to that title.
From the second the first note hit to the moment the cast left the stage, Singin' In The Rain was an absolute triumph, not least because of the exceptional work of an insanely talented cast. Make no bones about it, this show is full on. Heavily reliant on the dance prowess of our performers, our leads get very little down time.
Sam Lips (Cats, The Cher Show) plyas Don Lockwood, possibly the most iconic male dance role on the planet. Expectation is high and Lips certainly delivers. With a charm and charisma, helped no end by the chemistry he creates with Lockwood's best friend, Cosmo, played by Ross McLaren (Guys and Dolls, Kiss Me Kate), the duo are an absolute joy to watch.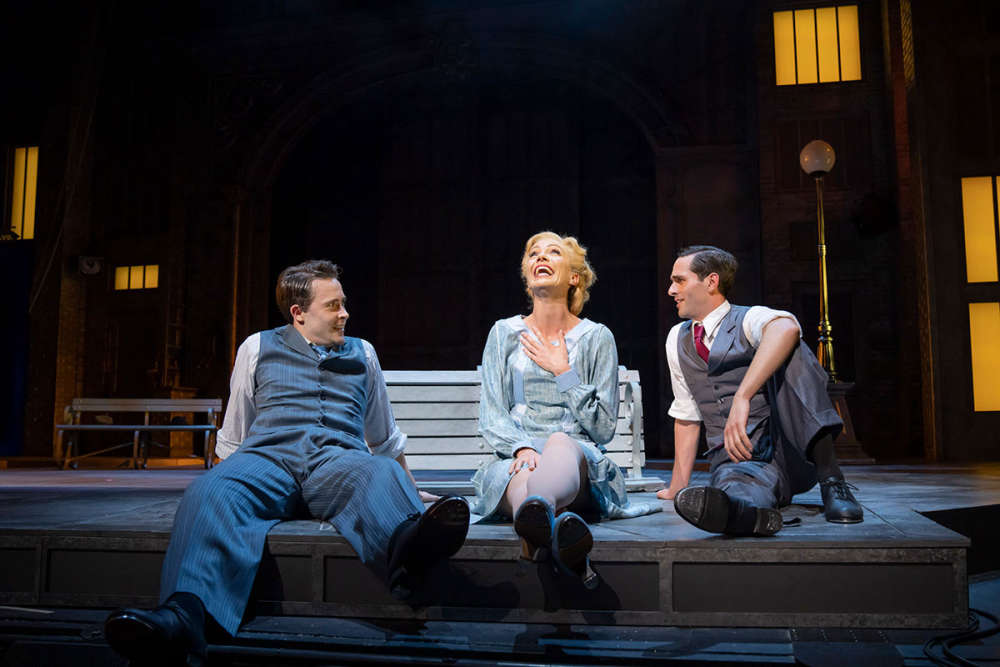 Charlotte Gooch takes on the role of Kathy Selden and has the most beautiful vocals I've heard in a long time. Gooch could easily have had the role of Selden written for her, such was the seamless nature she slipped into character.
However, for me the show was stolen by Jenny Gayner's portrayal of the iconic Lina Lamont. It could be because the character has some of the most loved moments in the show, but I found the audience waiting with bated breath for Gayner to hit the spot...and she absolutely did. The personality, the costumes, the mannerisms and - importantly - the voice were perfect and, whilst Lamont doesn't afford an actress the chance to showcase their vocals or dance ability, it's fair to say that you could feel the enjoyment Gayner was having on stage this evening.
Singin' In The Rain is a phenomenon of a show with a playlist of enviable songs, in particular the close of act one which the entire audience was waiting for and which didn't disappoint. All of the elements where there to make this a memorable piece of theatre, whether you remember the original film or if you just have an interest in the genre.
Make no bones about it. this is one of the best shows touring the UK at the moment. Period.
Singin' In the Rain runs at Birmingham Hippodrome until Saturday 11th June 2022. For more information, or to get your tickets, head online to birminghamhippodrome.com.